Chorizo Skewers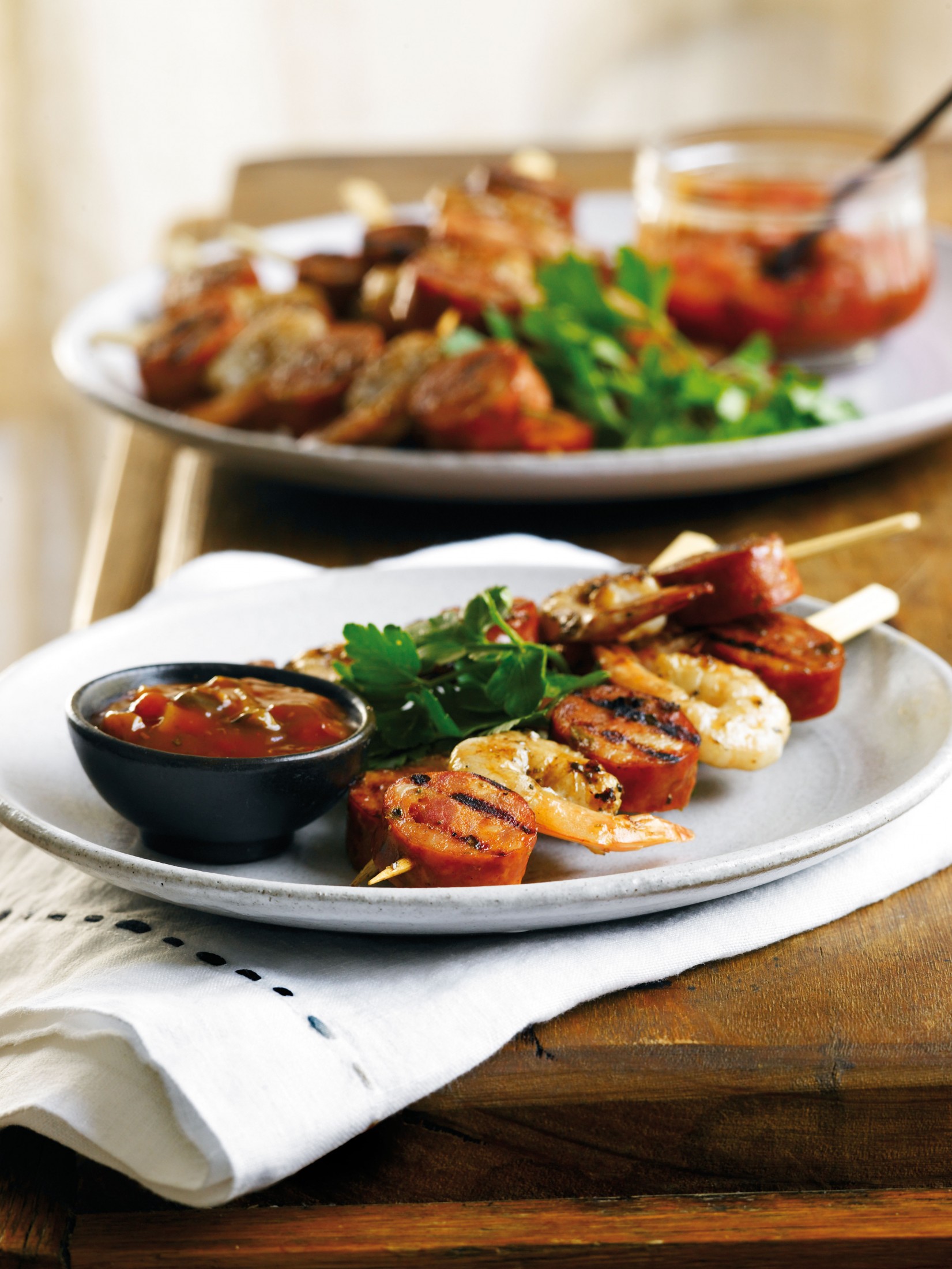 A healthy dish full of slow cooked vegetables is enhanced with DON® Chorizo. A great winter warmer, best served with fresh, crunchy bread or pasta.
Ingredients
8 large bamboo skewers
3 DON Chorizo Sausages, cut into 1cm thick slices (3 slices per skewer)
16 peeled prawns, tails on
1 tbsp olive oil
1 tbsp balsamic vinegar
2 tsp dried oregano
Method
Pre-heat BBQ or grill plate.
Alternate DON® Chorizo slices and prawns onto skewers.
Mix oil, vinegar and oregano then brush over skewers to coat well.
Grill on medium-high heat, for 8-10 mins or until cooked, turning to cook evenly.