DON Bacon, Pecan & Maple Ice-cream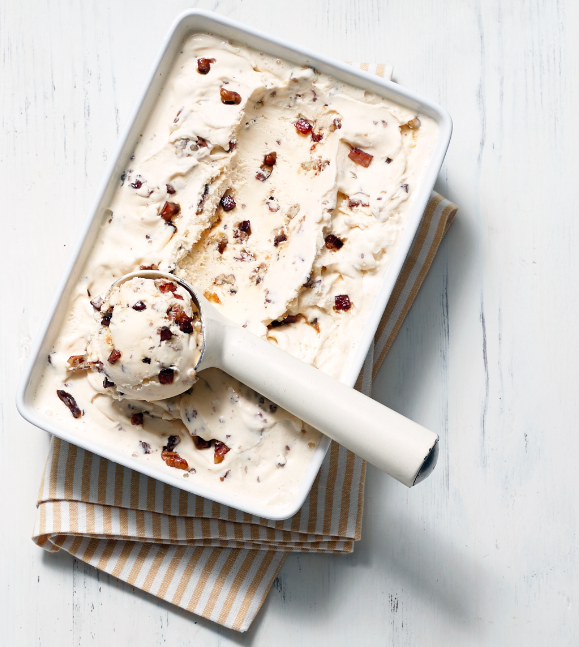 Overview
Prep

Ready in

Serves

1.2L
Print
Ingredients
200g pouch DON® 'Just Add' Chopped Middle Bacon
1L vanilla ice-cream
100g pecan nut pieces
⅓ cup maple syrup
1 heaped tablespoon golden syrup
Method
Place ice-cream into the refrigerator to soften.
In a frying pan over medium heat, add bacon & chopped pecans to slightly brown (approx. 10 minutes).
Add the maple and golden syrups, cooking for a further 10-15 minutes until syrup is slightly thickened and coats the bacon and nuts.
Spread on a piece of baking paper to cool.
Once cooled, roughly chop the candied bacon and pecans, and add to a large mixing bowl with the softened vanilla ice-cream, mixing until well combined.
Place ice-cream into a large lidded freezer container and re-freeze.
Serve with an extra drizzle of maple syrup.