DON MASON JAR SALAD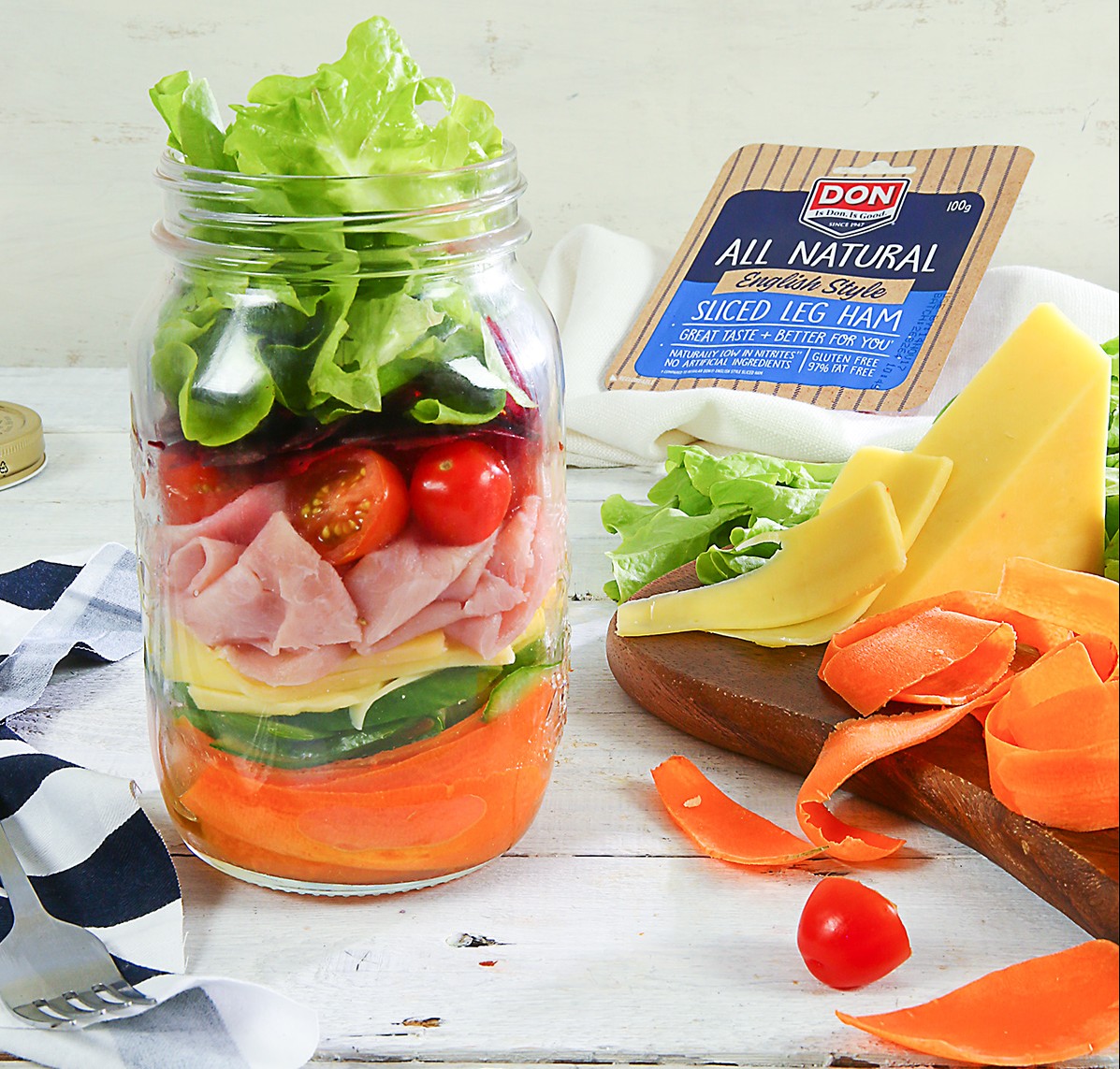 Overview
Prep

Ready in

Serves

1 per jar
Print
This Mason jar salad is so easy to make, and is great for lunch on the go
Ingredients
DON ALL NATURAL Ham
Salad dressing
Carrots
Cucumber
Cheddar Cheese
Roma Cherry Tomatoes
Beetroot, sliced
Cos Lettuce
Method
To assemble the salads, remove the lid from four wide mouth jar, a mason jar is perfect.
Pour 1-3 tablespoon of your favourite salad dressing into the bottom of the jar
Then layer the salad ingredients into each jar in the following order:
Add slices of peeled carrot
Add sliced cucumber
Add slices of cheese
Add DON ALL NATURAL ham slices
Add cherry tomato halves
Add slices of beetroot
Top with lettuce leaves
Screw then lid on tightly. Keep salad refrigerated until ready to serve.
To serve, Invert jar to allow dressing to mix, then flip the jar back over and remove the lid to serve.
Notes: You can mix up your salad ingredients: perhaps add a hard boiled egg, chickpeas, or croutons for crunch.
Salads may be prepared a few days ahead of time and stored in the refrigerator. However, it is recommended to omit the dressing from the jar, and instead add it just prior to serving.