DON Quick Chorizo & Prawn Paella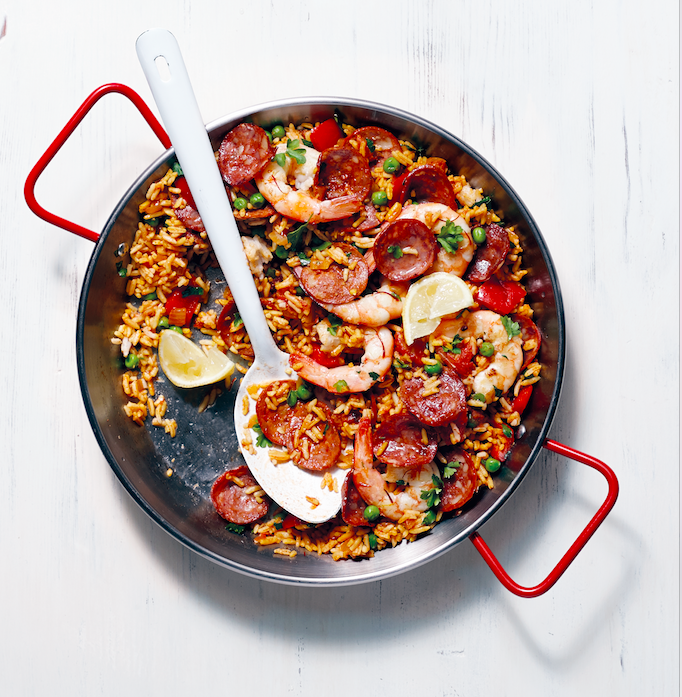 Overview
Prep

Ready in

Serves

4
Print
Ingredients
150g pouch DON® 'Just Add' Sliced Authentic Chorizo
450g family size microwave white rice
1 brown onion, finely chopped
2 cloves garlic, crushed
1 red capsicum, diced
1 tsp smoked paprika
½ can (200g) diced tomatoes
½ cup frozen peas
Pinch of saffron threads
12 green prawn cutlets
½ bunch parsley, roughly chopped
Vegetable or olive oil to sauté onion
Lemon wedges to serve
Method
Microwave rice as per pack instructions.
Heat a small amount of oil in a frying pan over medium heat, and add onion and capsicum and cook until browned. Add chorizo, garlic, paprika and saffron threads and cook for a further minute.
Add the diced tomatoes and stir through, then add the prepared rice and combine.
Add the prawns and cover with the lid. When prawns are cooked through (approx. 5 minutes), stir through the peas and parsley.
Serve with lemon wedges.