Crafted Stout Waffles with Bacon & Maple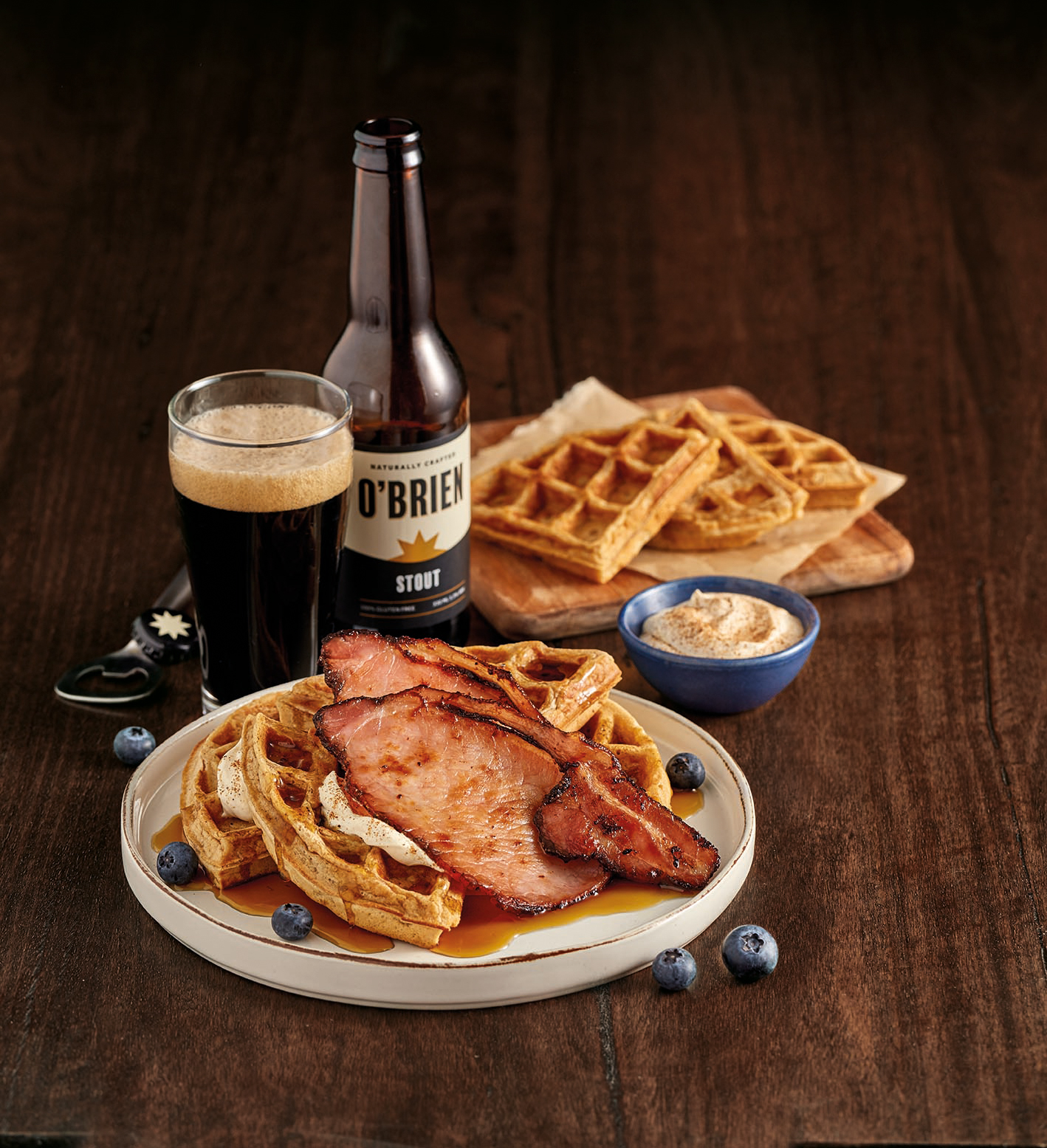 A salty sweet brunch treat! DON Crafted Stout & Molasses cured bacon perfectly paired with stout waffles, sweet maple and cinnamon crème fraiche.
Ingredients
60g butter, melted
1 cup milk
1 cup O'Brien Stout
2 eggs
2 cups plain flour
1 tbsp baking powder
¼ cup brown sugar
1 tsp cinnamon
8 slices DON Stout with Molasses Bacon
½ cup crème fraiche
¼ tsp cinnamon
maple syrup, for drizzling
blueberries, for serving
Method
In a large bowl, whisk together the butter, milk, O'Brien Stout and eggs.
In a separate bowl combine the flour, baking powder, sugar and cinnamon. Mix well.
Add liquid ingredients to dry and whisk until just combined. Heat waffle maker.
Pour ¼ of batter into pre-heated waffle maker. Cook for several minutes until cooked through and golden.
Meanwhile, cook DON Stout with Molasses bacon in a frying pan until golden and crisp around the edges. Drain on absorbent paper.
Combine crème fraiche and cinnamon, set aside.
For serving; stack waffles onto plates, top with crème fraiche, bacon, drizzle with maple syrup and serve with blueberries.