DON Baked Ham, Salami and Cheese Wreath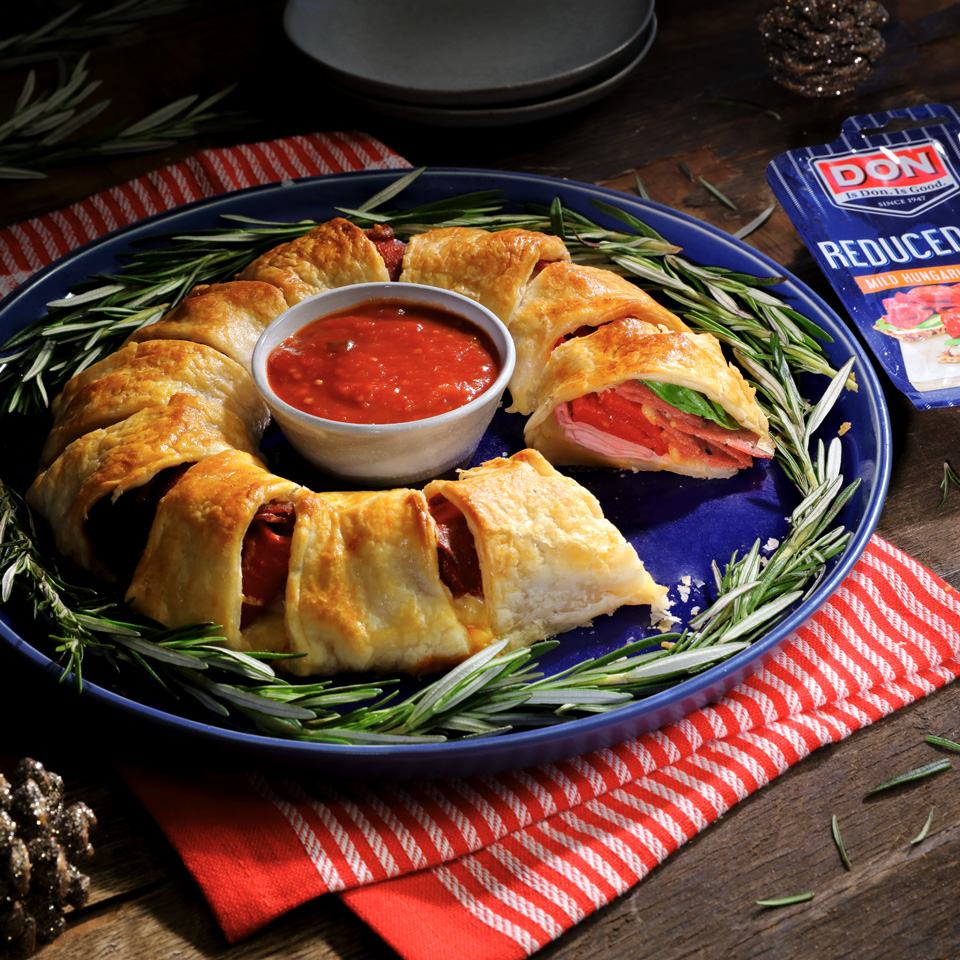 Overview
Prep

Ready in

Serves

4
Print
Create a Christmas crowd pleaser with our easy and delicious DON Baked Ham, Salami and Cheese Wreath!
Ingredients
2 sheets of Puff Pastry
1 cup of 3 cheese pizza mix
¼ cup fresh basil
1 cup fresh spinach
1 cup roasted capsicum
300g DON Salami
300g DON Ham
Method
Preheat the oven to 190 degrees
Cut puff pastry sheets in half horizontally and vertically. Then cut puff pastry diagonally from corner to corner to form triangles.
Arrange the triangles in a ring on a baking tray, ensuring pastry overlaps
Layer ham, roasted capsicum, cheese, salami, spinach and basil
Enclose by bringing the top of the triangle over the filling and tuck the edges under the bottom layer of pastry. Repeat until the entire filling is enclosed.
Bake for 30 minutes or until the pastry is golden brown.
Cool for 10 minutes before cutting into serving slices. Enjoy!