DON Mummified Franks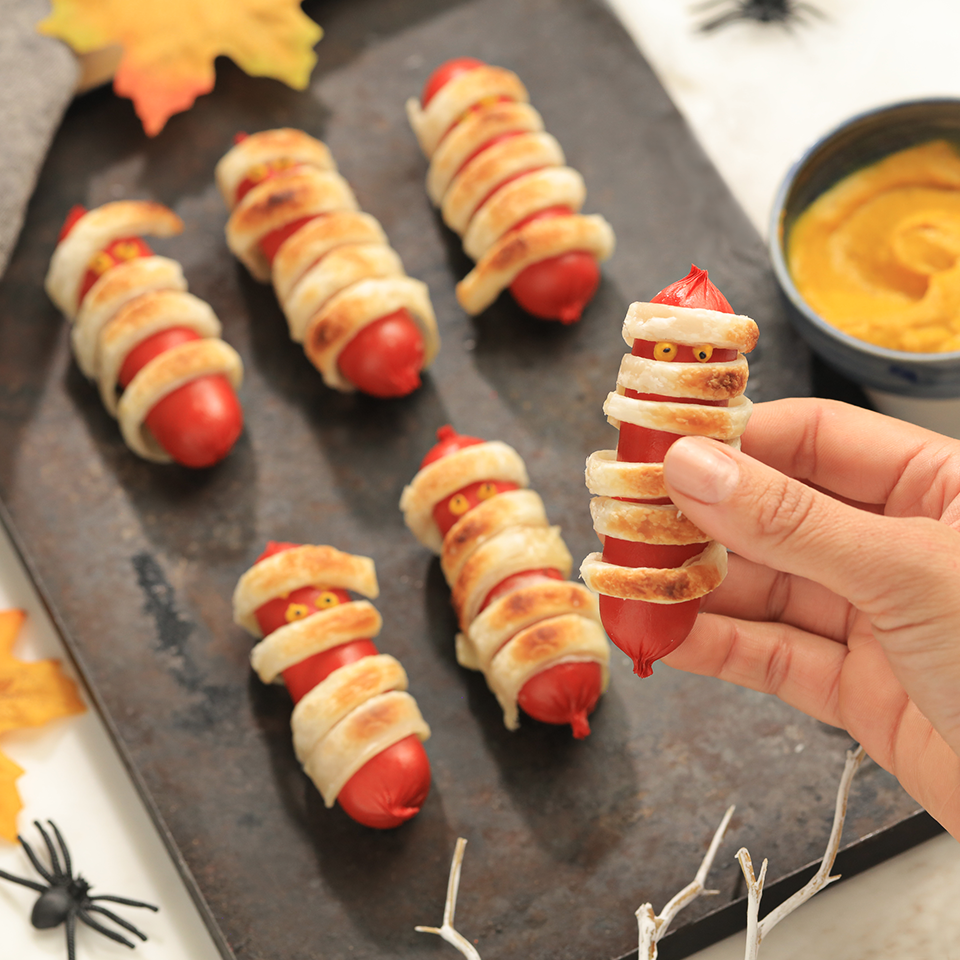 Overview
Prep

Ready in

Serves

24
Print
Ingredients
24 DON Cocktail Franks
1 egg, lightly whisked
4 sheets (25cm x 25cm) ready rolled puff pastry
American mustard
Tomato sauce
Method
Preheat oven to 200ºC and line 2 baking trays with baking paper
Grill the DON Cocktail Frankfurts under medium-high heat, turning, for 6-8 minutes. Remove from grill and set aside to cool.
Cut puff pastry into 1cm-thick strips and lightly brush with whisked egg. Wrap 2-3 strips around each Frankfurt and place on baking tray.
Bake for 20-25 minutes or until golden brown and puffy. Once cooled slightly, decorate with American mustard to create eyes and serve with tomato sauce.