The Japanese Dog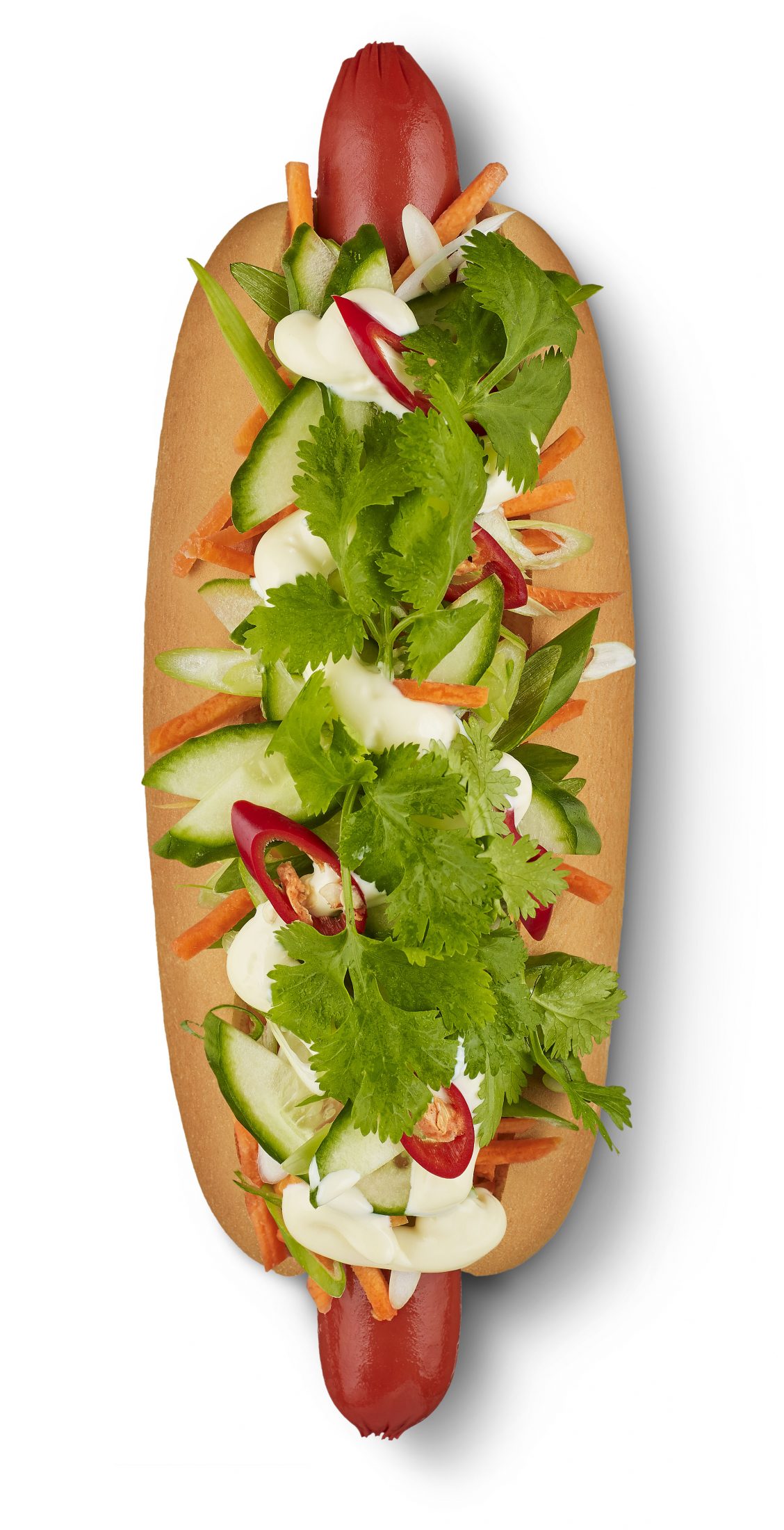 Overview
Prep

Ready in

Serves

4
Print
Looking for something adventurous? Try this Japanese Fusion Dog topped with classic Japanese flavours such as seaweed, teriyaki and kewpie mayo.
Ingredients
4 DON Frankfurts from the Deli
4 Hot Dog Rolls
1 Sheet Seaweed
4 Tbsp Teriyaki Sauce
4 Tbsp Kewpie Mayo
Method
Cook DON Frankfurts in boiling water for 5 minutes or until heated through. Once cooked, place on paper towel to drain excess water.
Cut the seaweed sheet into tiny pieces (1cmx1cm squares).
Slice each hot dog roll in half and place a DON Frankfurt inside each.
Top with seaweed, drizzle with teriyaki sauce and kewpie mayo and enjoy!