American Style Chilli Dogs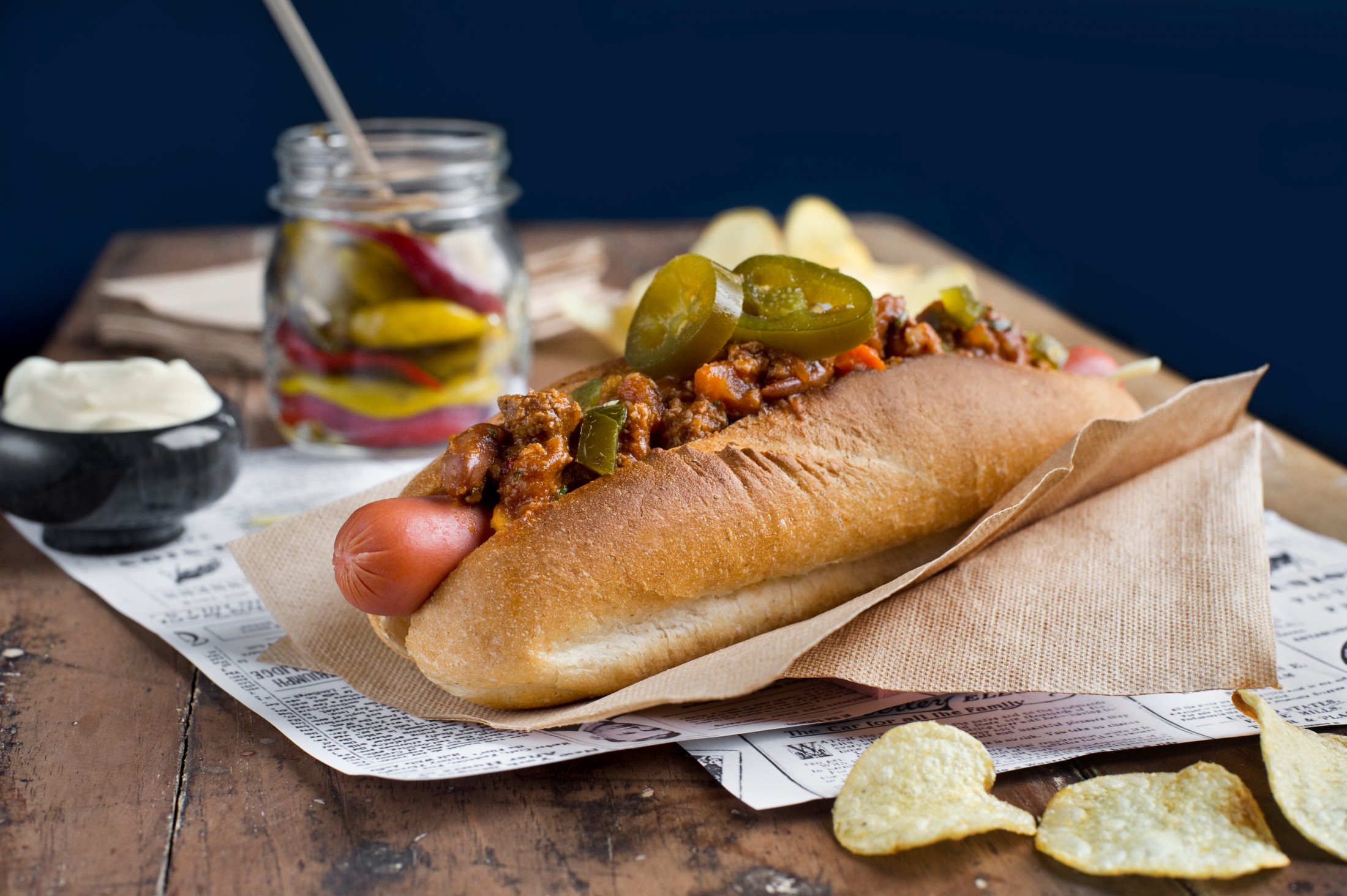 Inspired by the classic American favourite! This spicy chilli dog is a delicious treat. Tip: Add a bit of American yellow mustard for that true Yankee style dog!
Ingredients
2 tbsp canola oil
2 tomatoes, coarsely chopped
1 carrot, finely diced
½ stick celery, finely diced
¼ onion, finely diced
¼ tsp cumin seeds
¼ tsp coriander seeds
Dash of chilli powder, to taste
2 tsp tomato paste
2 dry chipotle chilli
½ cup beef stock
100g beef mince
¼ bunch oregano, leaved picked and chopped
Seasoning, to taste
½ x 425g can kidney beans, drained and rinsed
4 Don Footy Franks, Skinless
4 soft hotdog buns
2 cups shredded tasty cheese
2-3 Jalapeños, diced
Method
Heat 1 tbsp oil in heavy saucepan, fry tomato, carrot, celery and onion until just coloured. Add spices and fry until aromatic. Add tomato paste, chipotle, beef stock and bring to a simmer.
Fry mince with remaining oil until browned. Add to chilli ragout then simmer for 35-40 minutes. Add oregano, seasoning and kidney beans. Set aside.
Steam frankfurts in steamer.
To assemble, split buns and place cheese at bottom, followed by frankfurts, plenty of chilli ragout and jalapeños.