Bacon & Creamy Cheese Fettuccine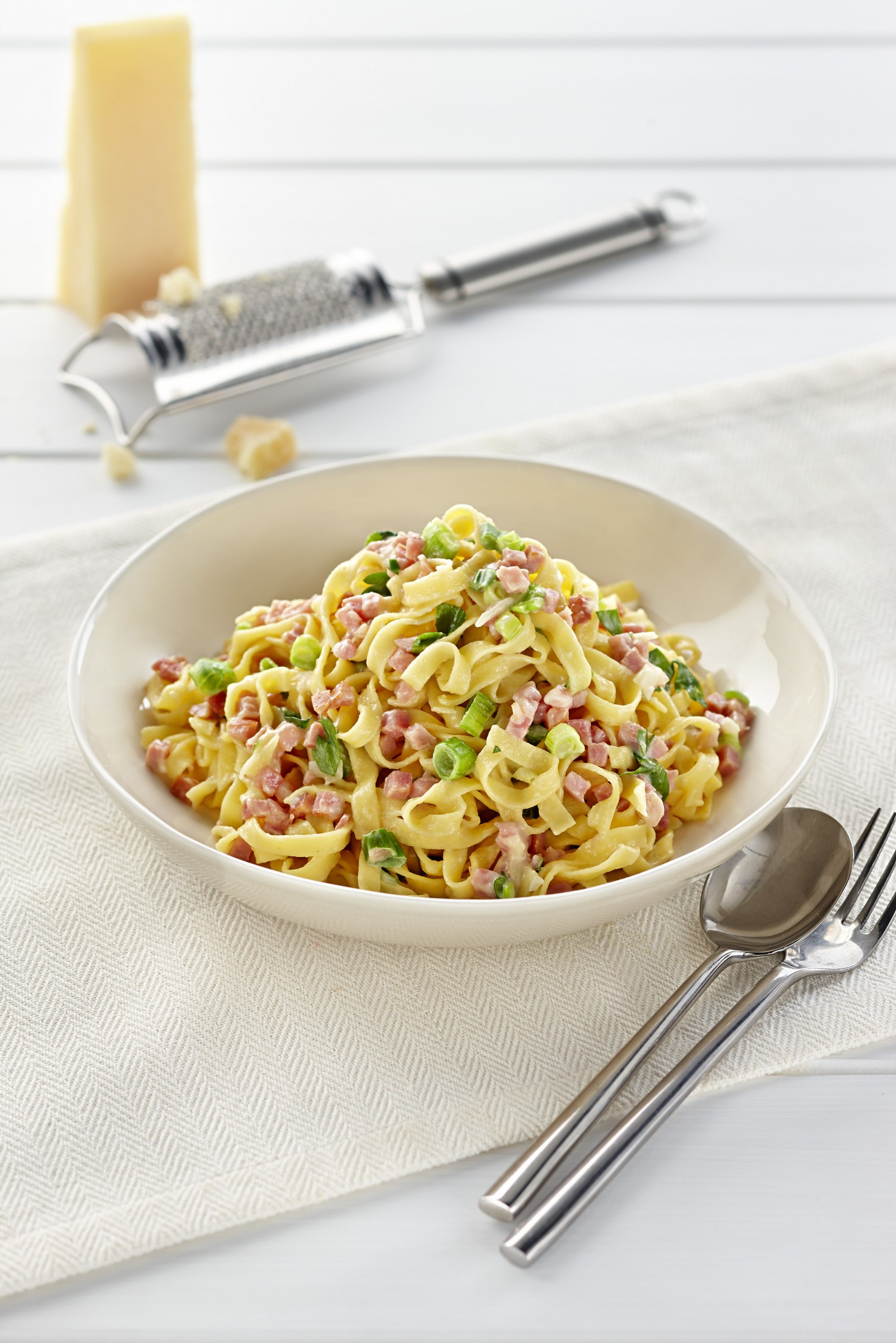 Overview
Prep

Ready in

Serves

4
Print
Be inspired by this Italian favourite! Escape to the flavours of Italy with this delicious bacon and creamy cheese fettuccine.
Ingredients
500g fresh fettuccine
250g Don Diced Bacon
5 spring onions chopped
1 clove garlic peeled and crushed
2 eggs lightly beaten
¾ cup cooking cream
Salt and pepper
⅓ cup grated parmesan cheese
2 tablespoons roughly chopped flat leafed parsley
Fresh parsley for garnish
Method
Cook fresh fettuccine in boiling water for 5 minutes. Meanwhile pan-fry Don Diced Bacon for 2-3 minutes, add spring onions and garlic and cook for 1-2 minutes, stirring continually.
Lightly beat together eggs and cream, season with salt and pepper and stir in parmesan cheese.
Drain cooked pasta and return immediately to hot saucepan. Add egg mixture and parsley and gently toss well through the hot pasta.
Serve immediately topped with parsley leaves.