Bacon, Goat Cheese and Basil Pasta Bake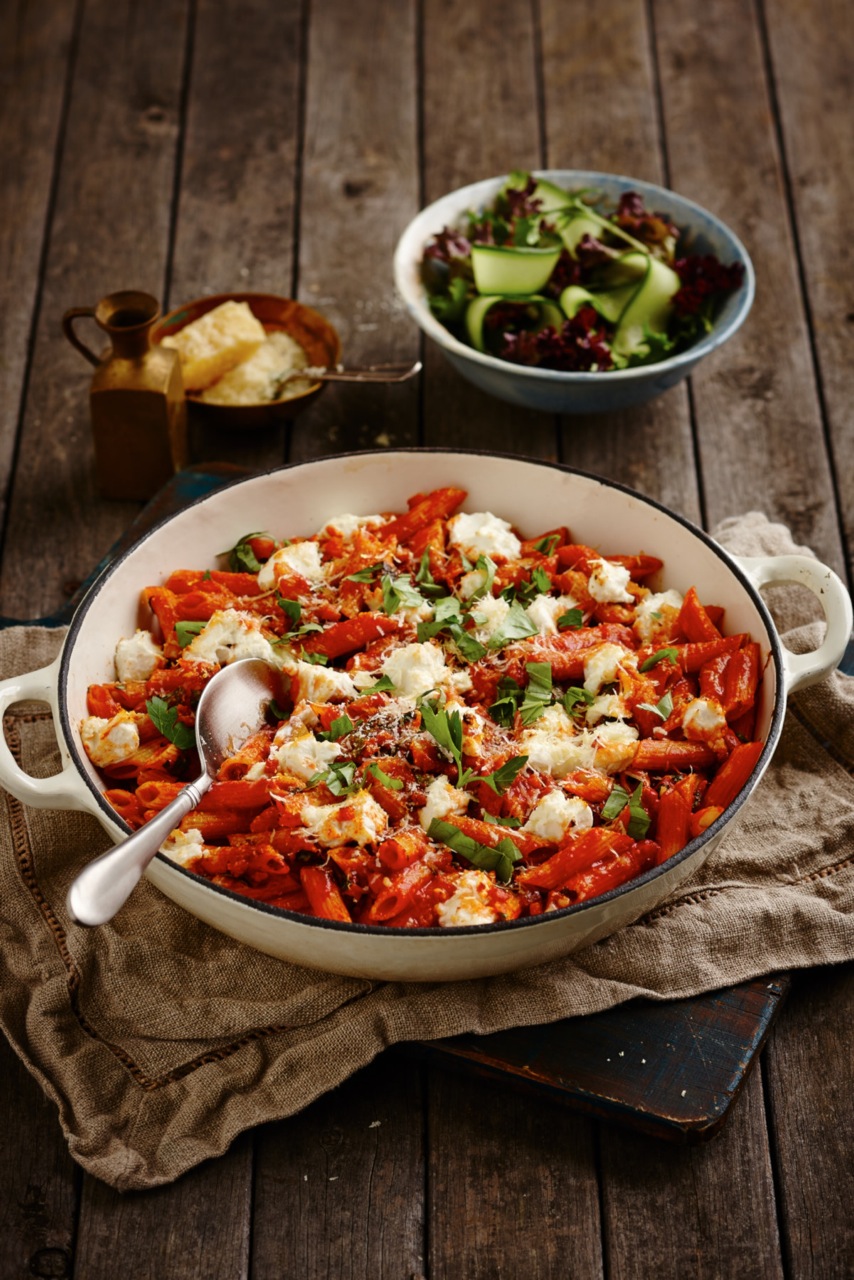 Overview
Prep

Ready in

Serves

4
Print
Perfect for a cold winter night, this pasta bake is sure to warm you up. Crispy bacon with oozing goats cheese is a sensation on the tastebuds!
Ingredients
1 tbls olive oil or vegetable oil
2 cloves of garlic, finely sliced
1 medium onion, diced
250g DON Diced Bacon
1 bay leaf
680g passata or pasta sauce
1 vegetable stock cube
2 tsp balsamic vinegar
1 tsp sugar
1 handful parsley, chopped
1 handful fresh basil leaves, chopped
300g penne, cocked to packet instructions
Salt and pepper to taste
150g goats cheese
40g Parmesan cheese, grated
Extra hebs and Parmesan to serve
Method
Heat oil on medium heat in a large saucepan and add garlic, onion, and bacon. Cook for 5 minutes or until onion is translucent.
Add bay leaf, passata, stock cube, vinegar and sugar. Bring to a low simmer and cook for 5 minutes.
Remove from heat and add the herbs, penne and seasoning.
Gently stir to combine and place the pasta mix in a 1.5 litre oven proof baking dish. Top with goats cheese and parmesan.
Place in a pre-heated 200oc oven for 15 minutes or until golden brown.
To serve, top with a sprinkle of the extra fresh herbs and grated parmesan.