Baked Ham with Chipotle Orange Glaze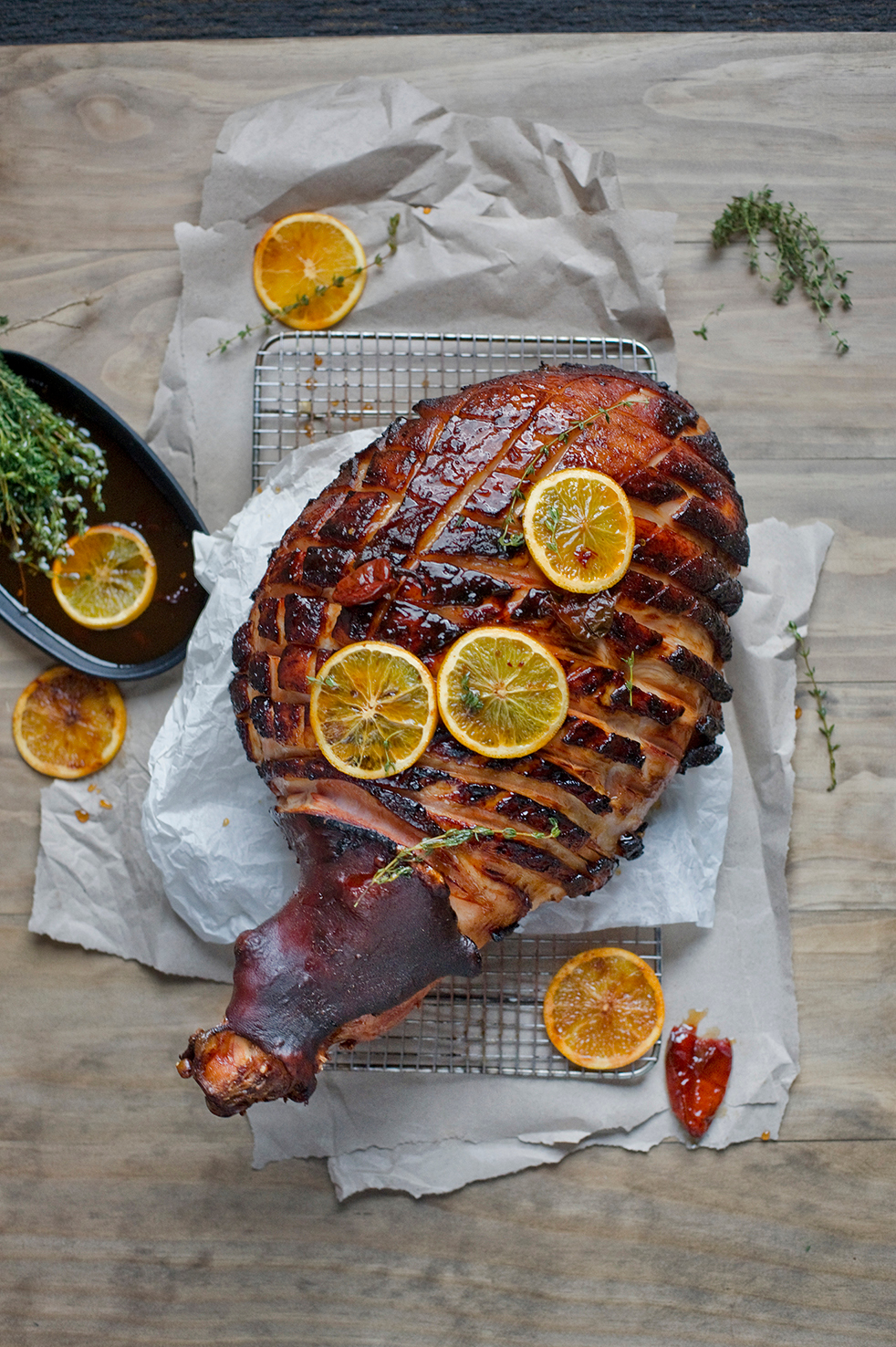 Overview
Serves

6-8
Print
An inspired baked ham – perfect for those special occasions with loved ones. Tip: Serve with crunchy roast potatoes and green beans.
Ingredients
1 whole KRC Early Settlers Ham
2 cups orange juice
50g chipotle peppers in adobo sauce
1 bunch thyme, half leaves picked, half tied bunch
⅔ cup castor sugar
Salt, to taste
1 orange, sliced
Method
Preheat oven to 180°C. Remove skin from ham and score fat in diamond pattern.
Bring orange juice, chipotle, thyme, sugar and salt to boil. Simmer for 30 minutes.
Place ham on roasting rack and glaze using the thyme bunch as a basting brush. Bake for approximately 100 minutes, basting with glaze every 20 minutes.
On a separate tray, arrange orange slices and glaze with marinade. Bake for 10 minutes.
Place orange slices on finished ham and drizzle with glaze to serve.