Chorizo & Prawn Paella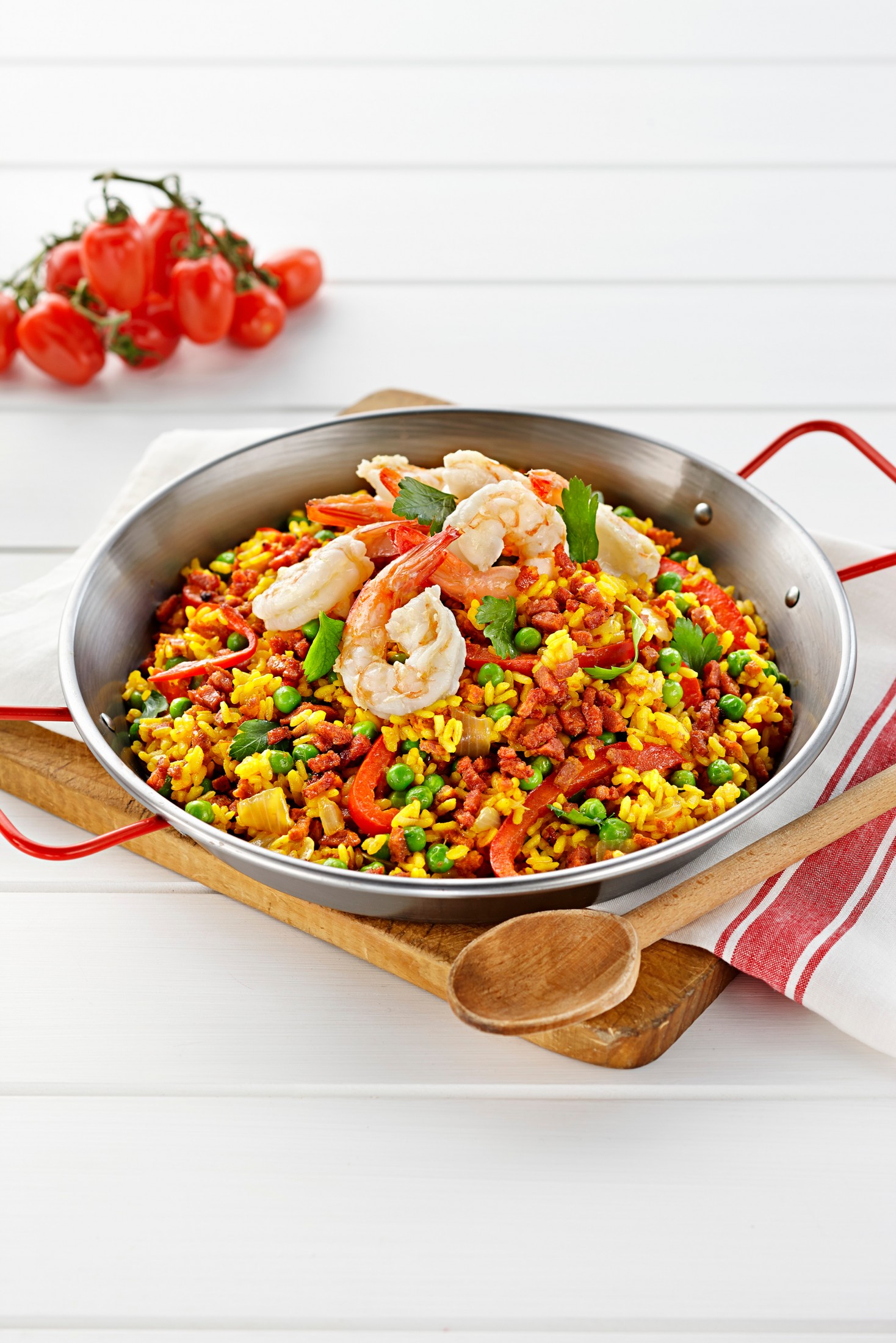 Overview
Prep

Ready in

Serves

4
Print
Be inspired by this Spanish favourite! Escape to the flavours of Spain with this delicious chorizo and prawn paella.
Ingredients
2 cups fish or chicken stock
Large pinch saffron threads
1 tablespoon olive oil
12 fresh de-veined green prawns
1 red onion peeled and chopped
1¼ cups paella or medium grain rice
250g Don Diced Chorizo
1 cup frozen green peas
½ red capsicum sliced
½ cup fresh parsley leaves
Method
Heat fish or chicken stock in a medium saucepan until boiling, add saffron threads and set aside.
Pan-fry green prawns in olive oil until just turning pink. Remove from pan and set aside. Add red onion to pan and cook for 1-2 minutes until onion is tender. Stir in rice and Don Chorizo, cook on a medium heat for 1-2 minutes until rice has changed colour.
Add heated stock and bring to the boil stirring continually. Reduce heat and cover and simmer for 15-20 minutes, stirring occasionally.
Stir in frozen peas and red capsicum and cook uncovered for a further 5 minutes. Top with cooked prawns, cover and allow to stand for 5 minutes.
Serve garnished with parsley leaves.