Chorizo, Potato and Piquillo Sizzle Plate with Smoked Aioli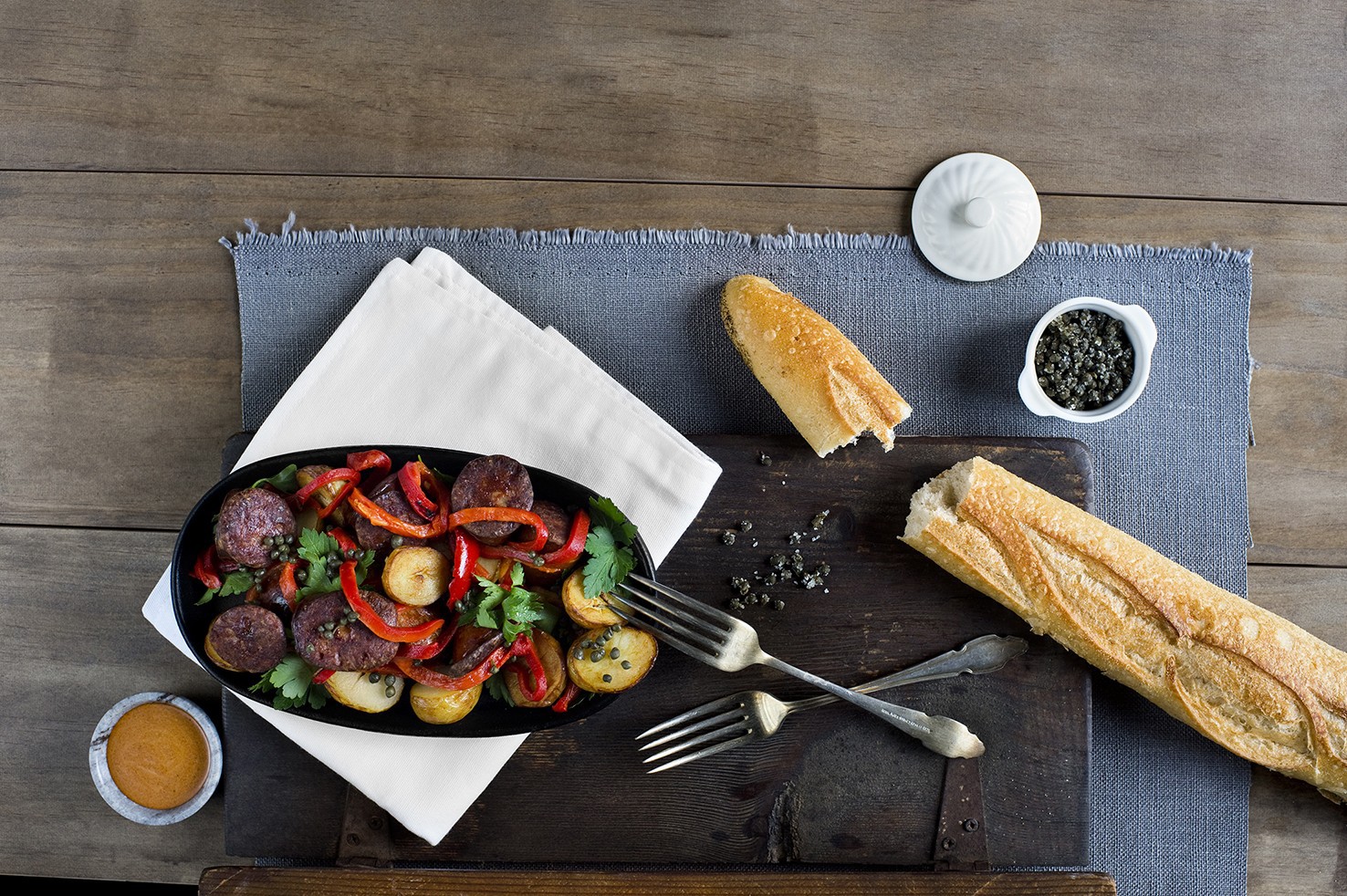 The sizzle and aroma of the caramelised chorizo will get your appetite going! These flavours are a match made in heaven – well complemented with a smooth glass of red wine.
Ingredients
1 cup store-bought aioli
1 tsp smoked paprika
1 lemon, juice only
¼ cup extra virgin olive oil
500g Don Chorizo, cut into wedges
3-4 chat potato, boiled and halved
1 tbsp salted capers, rinsed
6-8 piquillo peppers, finely sliced
2 stems parsley, leaves picked
2 baguette, broken into halves
Method
Combine aioli, paprika and lemon juice in bowl. Set aside.
Heat four sizzle or cast iron plates on a medium high flame, add oil and heat until almost smoking.
Add chorizo and potato, cook until golden, making sure the potato doesn't stick.
Sprinkle capers and piquillo slices over potato and chorizo. Heat through.
Garnish with parsley and serve on wooden board with smoked aioli and baguette.