Cocktail Franks with Roast Tomato Chutney and Crudité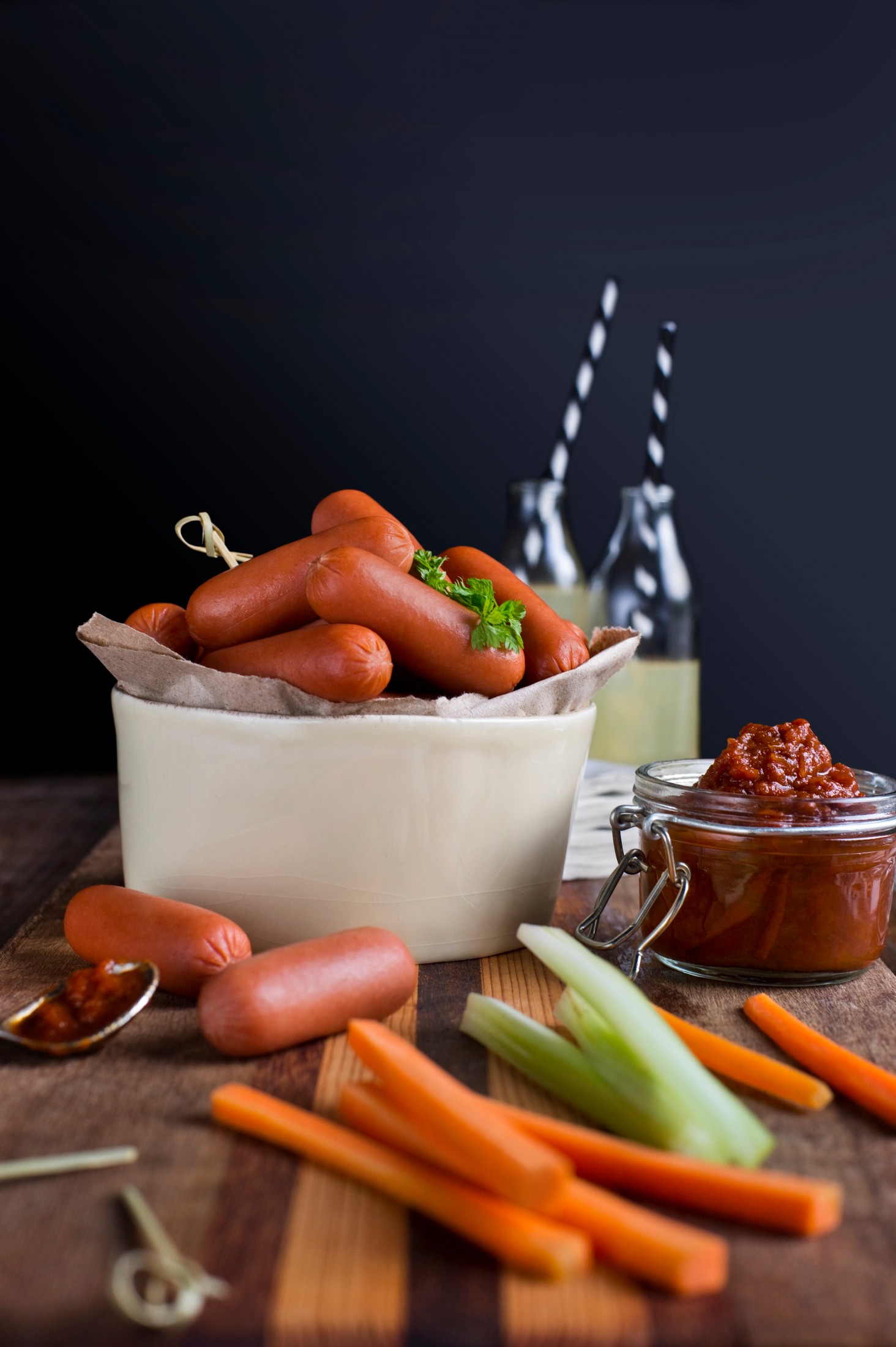 Overview
These bite sized cocktail franks partner perfectly with the zing of roast tomato. A great party food!
Ingredients
1 ½ tbsp extra virgin olive oil
1-2 shallots, peeled and finely sliced
3 tomatoes, diced
⅓ cup firmly packed brown sugar
1 tbsp tomato paste
2½ tbsp sherry vinegar
Seasoning, to taste
250g Don Skinless Cocktail Frankfurts
2 carrots, cut into batons
2 sticks celery, cut into batons
¼ bunch chervil sprigs for garnish
Method
Heat olive oil in a heavy based saucepan, sauté shallots until lightly browned. Add tomatoes, stirring until they soften. Add sugar, tomato paste and vinegar. Reduce heat to low and simmer for 60 minutes, stirring occasionally. Season.
Steam frankfurts until hot.
Arrange bowl of frankfurts with carrot and celery batons and chutney. Garnish with chervil sprigs.