Crispy Bacon with Smashed Avocado, Feta & Mint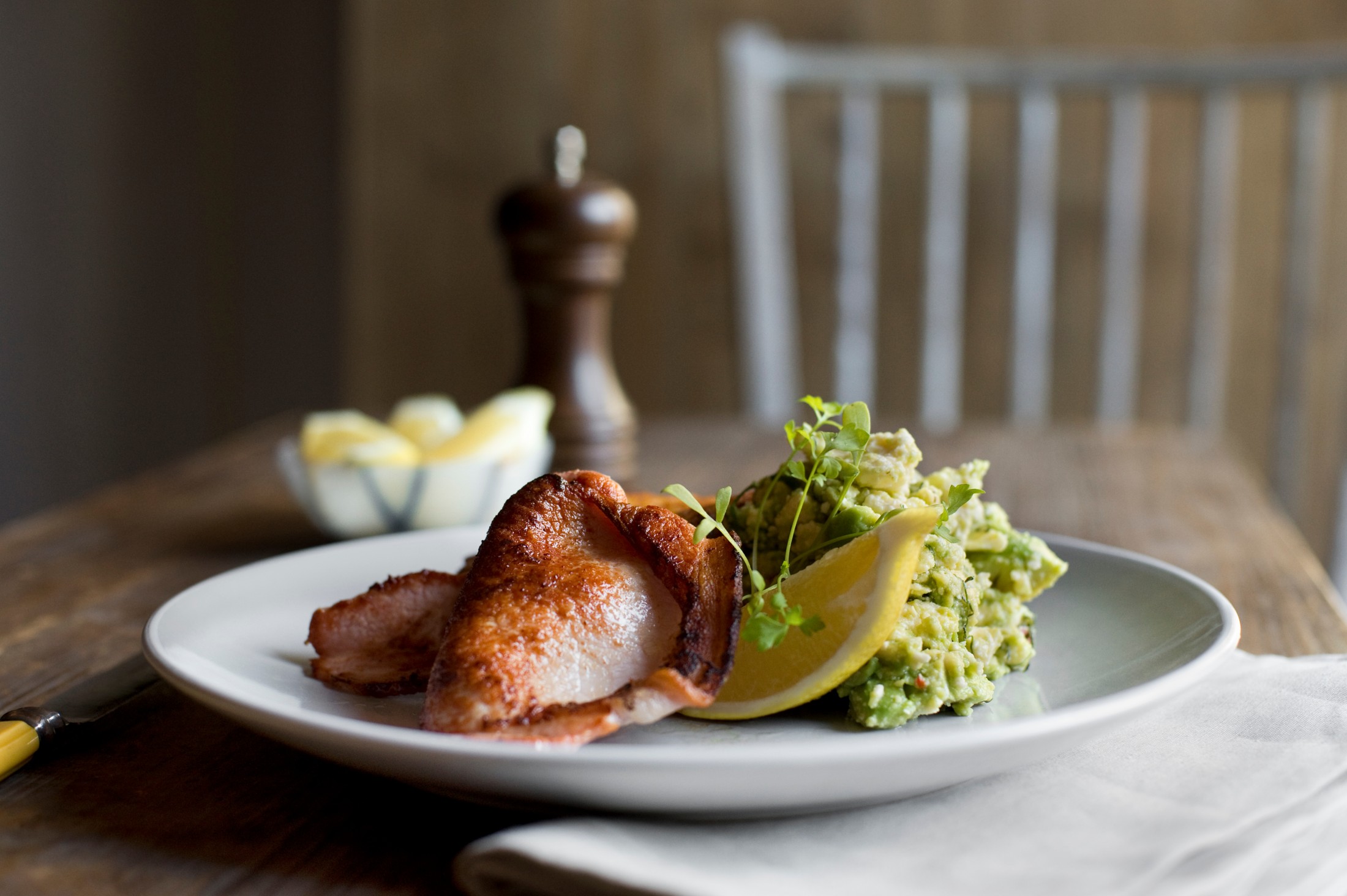 Indulge in this classic flavour combination, best served for a weekend breakfast.
Ingredients
2-3 desiree potato, peeled & boiled until just tender
½ bunch thyme, leaves picked
Seasoning, to taste
2-3 avocado
240g Greek-style feta cheese
16 leaves mint, finely sliced
1 long red chilli, deseeded and finely sliced
8 rashers Don Rindless Bacon Rashers
1 lemon, sliced into wedges
⅓ cup extra virgin olive oil
Method
Grate potatoes. Add thyme, seasoning and mould into patties. Chill.
Mash avocado, feta, mint and chilli with half of the olive oil. Season carefully as the feta will give a lot of salt.
Preheat deep fryer to 180°C. Fry hash until golden. Keep warm.
Pan fry bacon until crisp, drain on paper towel.
Arrange hash and a generous serve of avocado on plate, top with bacon and garnish with lemon and a drizzle of olive oil.