DON Bacon & Egg Breakfast Pie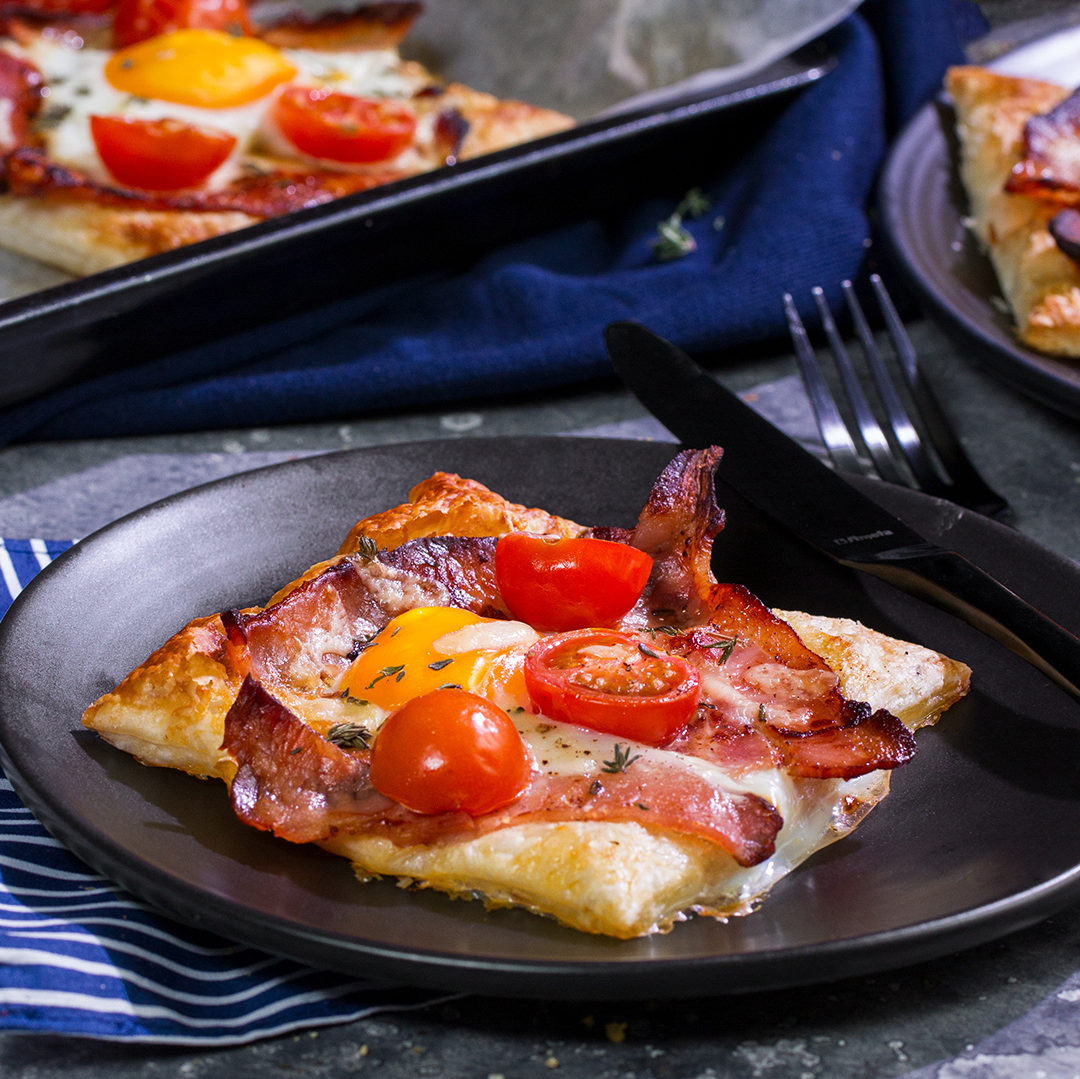 Overview
Prep

Ready in

Serves

4
Print
Who doesn't love pie!  Why not try this simple bacon & egg pie for breakfast.  Individual savory pies, great for one or for sharing.
Ingredients
250g square of ready rolled puff pastry
4 eggs
½ cup grated cheddar cheese
6 - 8 slices of DON streaky bacon
cherry tomatoes (optional)
Fresh thyme leaves to scatter
Dried smoked chilli flakes (optional)
Method
Pre heat the oven to 180C
Cut the puff pastry into 4 squares and place on a baking tray lined with baking paper.
Score a 80 - 100mm rim inside the pastry, cutting about half way through the pastry and bake for 10 minutes until puffed up and just starting to turn golden brown.
Fry the bacon a non-stick pan until crispy, drain and set aside.
Remove the pies from the oven and push down the inner cavity part carefully so that you create a raised rim with the sides of the pastry. Place the bacon around the edge, break an egg into the middle of each pie, add some cherry tomatoes and sprinkle on some grated cheese & thyme. Return to the oven and bake for a further 10 - 15 minutes until the eggs are cooked.