DON Creamy Ham & Pea Pasta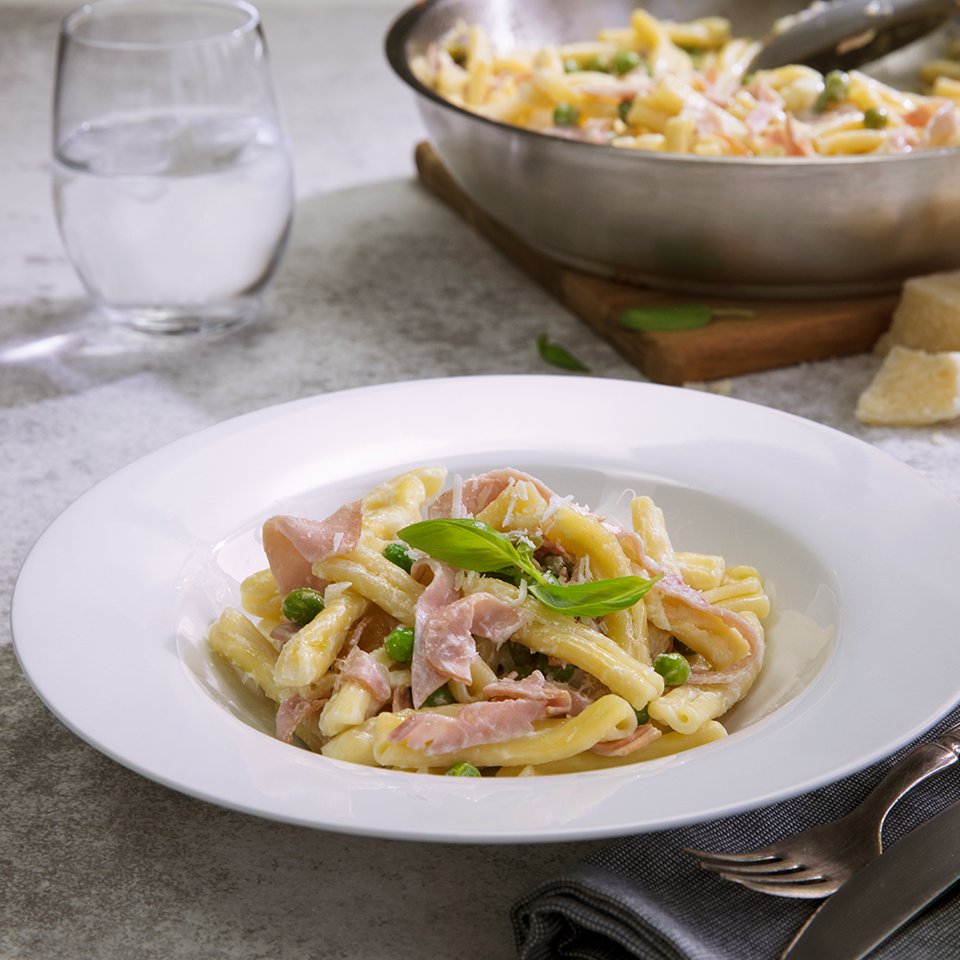 Overview
Prep

Ready in

Serves

4
Print
Comforting, healthy and delicious – you'll be going for seconds with our Creamy Ham and Pea Pasta. Ideal for a light winter meal.
Ingredients
DON Champagne Shaved Leg Ham
280g casarecce pasta, cooked
1 cup frozen peas
1 tsp extra virgin olive oil
3 garlic cloves, finely chopped
½ bunch spring onion, sliced
¼ cup white wine
1 cup fresh basil, torn
½ cup light cream cheese
Method
In a non-stick fry pan over medium-high heat, add oil, garlic and spring onion. Cook for 2 minutes, stirring occasionally.
Add the wine and simmer for 1-2 minutes or until reduced.
Whisk cream cheese and reserved pasta water until smooth and combined.
Add cream cheese mixture to frying pan, along with DON Champagne Thinly Slice Leg Ham, peas, fresh basil and casarecce pasta. Stir to combine.
Remove fry pan from heat. Serve with parmesan and enjoy!