DON Easy Chorizo Paella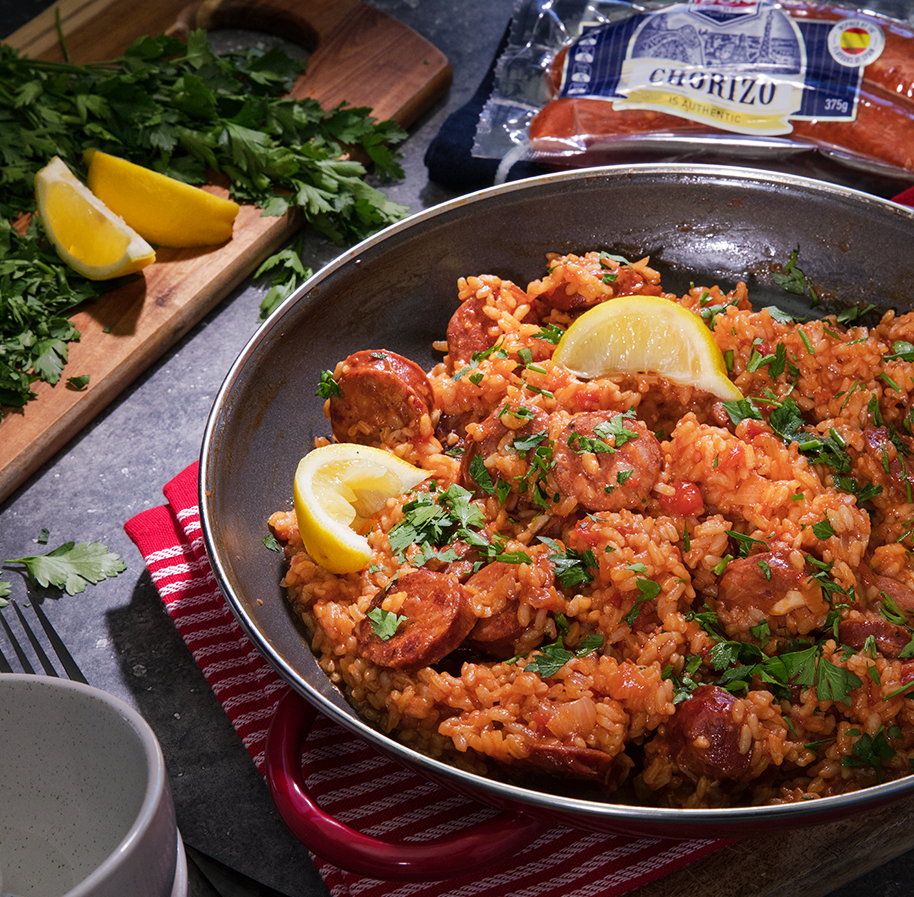 Overview
Prep

Ready in

Serves

2
Print
Soak up the summer sun with this easy chorizo paella!
Ingredients
2 Garlic cloves
1 Brown Onion
1 DON Chorizo
1 cup Medium Grain Rice
2 cups Chicken Stock
400g Can Crushed Tomatoes
1 cup Coriander Leaves
1 Lemon
Method
Heat olive oil in a pan over high heat
Add garlic, onion and DON Chorizo
Cook for 4 to 5 minutes, stirring occasionally
Stir in rice, chicken stock and crushed tomatoes
Cook on low heat for 15 minutes or until stock is completely absorbed
Remove from heat. Sprinkle chopped coriander and drizzle lemon juice before serving. Enjoy!