DON Ham and Egg Cups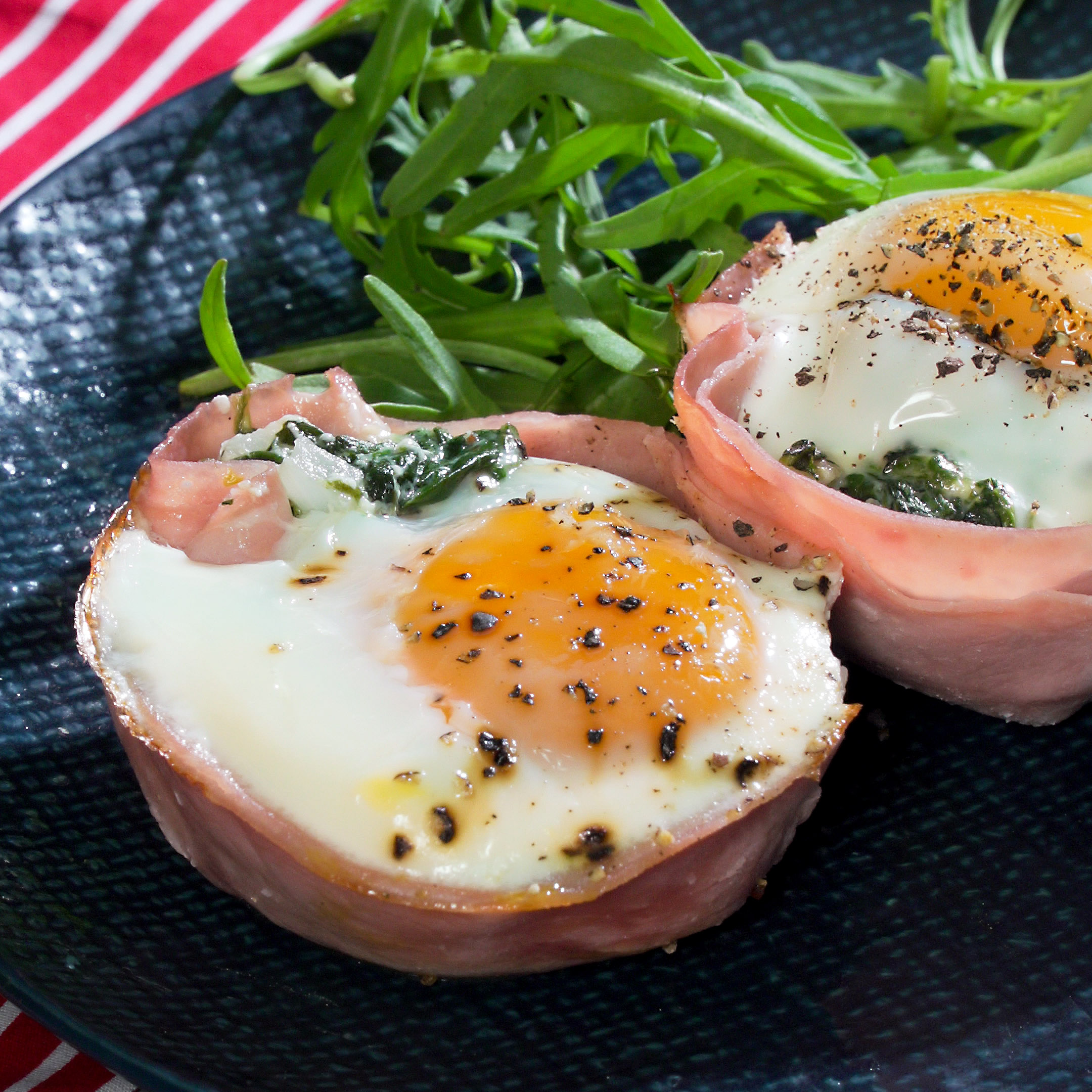 Overview
Prep

Ready in

Serves

12
Print
Best breakfast ever? We think our Egg and Ham Cups are definitely a contender.
Ingredients
DON English Style Thinly Sliced Leg Ham
12 eggs
1 cup brown onion, thinly diced
2-3 garlic cloves, minced
250g frozen chopped spinach, thawed and squeezed dry
¼ cup cottage cheese
1 tbsp Greek yoghurt
½ cup shredded cheese
Olive oil
Salt and pepper, to taste
Method
Preheat oven to 180C and spray the muffin tray with olive oil before setting aside.
In a medium saucepan over medium-high heat, add onions, garlic and frozen chopped spinach and cook until tender. Once hot, remove spinach mixture from heat and stir in cottage cheese, Greek yoghurt, shredded cheese, salt and pepper.
Returning the muffin tray, place two slices of ham into each cavity to form a cup. Spoon the spinach mixture into each cup, ensuring it's divided evenly. Crack an egg over each cup and garnish with black pepper before baking for 15-20 minutes.
Serve immediately and enjoy!