DON Ham & Grilled Peach Salad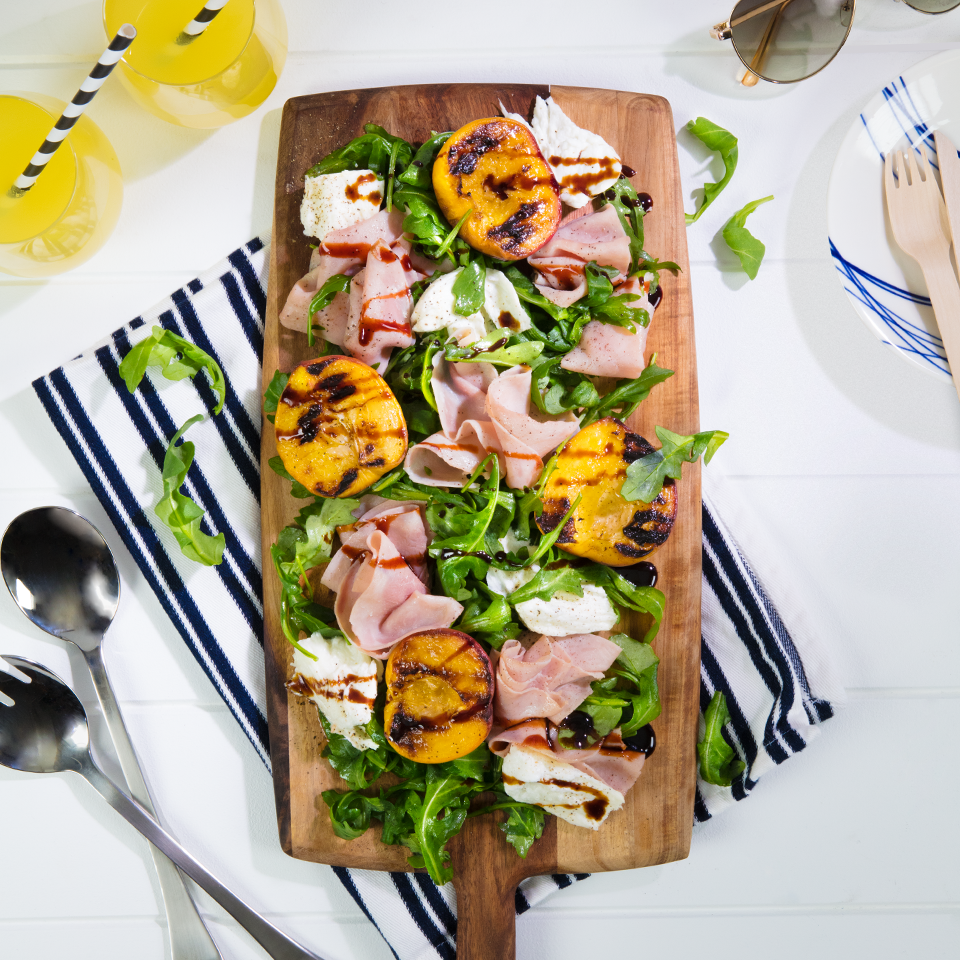 Overview
Prep

Ready in

Serves

4
Print
Create this elegant summer appetizer that marries the sweetness of smoky grilled peaches with thinly sliced English ham.  Perfect for entertaining with friends in Spring or Summer.
Depending on the season, you could also make this salad with apricots, plums and pears.
Ingredients
2 large Peaches, halved and pitted
DON Naturals English Style Ham slices
1 tablespoon balsamic vinegar
150g Mozeralla Cheese
150g Rocket leaves
Sea salt and freshly ground pepper
¼ cup extra-virgin olive oil, plus more for brushing
1 ½ tablespoons fresh lemon juice
Method
Brush the peaches with oil and season with salt and pepper.
Place in a pan cut-side down, and grill over high heat, cook until lightly charred, allow approx 1 to 2 minutes. Then flip the peaches and cook 1 minute more. Then set aside and let cool.
In a bowl, whisk the lemon juice with the 1/4 cup of oil and season with salt and pepper, then toss in the rocket leaves. Transfer the rocket to a platter and arrange the peaches on top with the mozeralla cheese, ham and drizzle with balsamic vinegar. Serve.
Note: When choosing peaches for grilling, be sure to pick fruit that's slightly firmer.