DON Pizza Cob Dip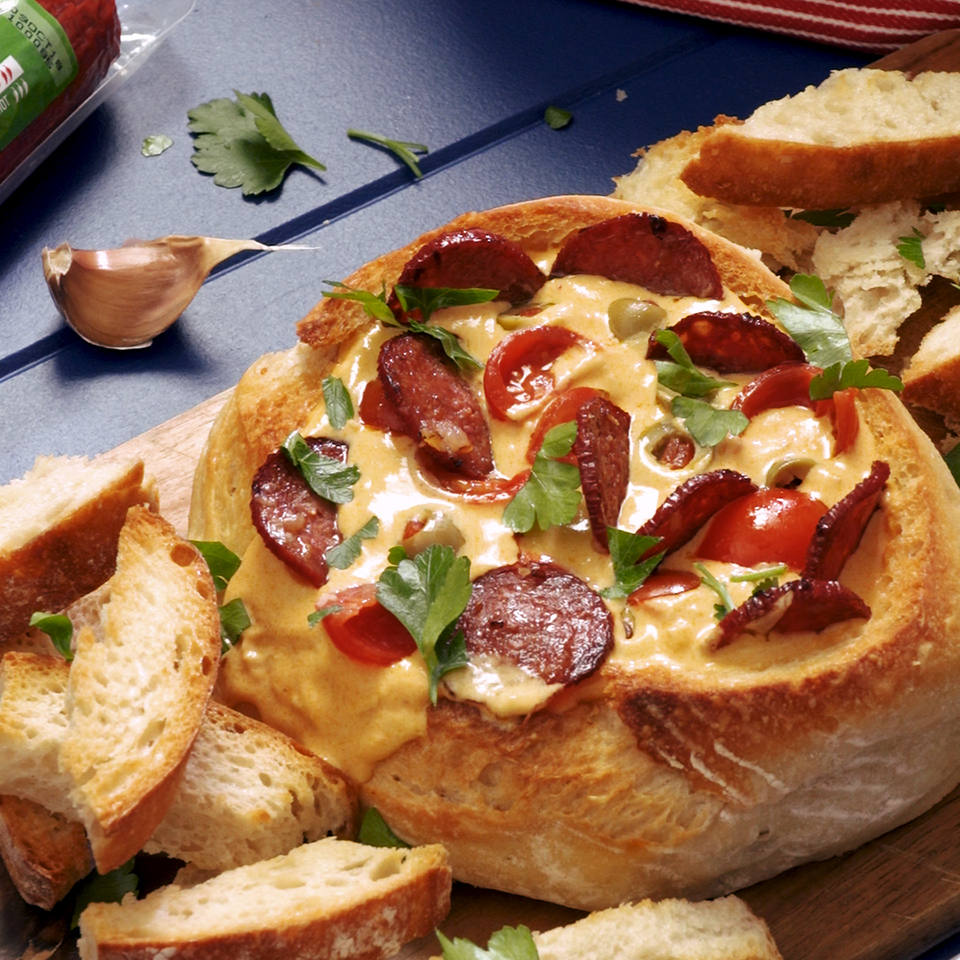 Overview
Prep

Ready in

Serves

8
Print
Dip in with our DON Pizza Cob Dip, ideal for group entertaining.
Ingredients
DON Pepperoni Salami Chub
1 cob loaf
10 cherry tomatoes, quartered
10 stuffed green olives, halved
2 tbsp olive oil
½ brown onion, finely chopped
2 garlic cloves, crushed
1 red capsicum, deseeded and finely chopped
2 tbsp tomato paste
375g sour cream
4 cups grated cheese
Fresh continental parsley
Method
Preheat oven to 180°C or 160°C fan-forced
Cut off the top third of the cob loaf. Then cut the top third into slices. Scoop out the bread and leave a 2cm wall.
Place hollowed loaf on a baking tray along with sliced loaf, tomatoes, pepperoni and green olives. Bake for 10-15 minutes.
In a large saucepan over medium heat, add oil, onion, garlic and pepperoni. Cook for 5 minutes.
Add tomato paste, sour cream and cheese. Stir until melted.
Pour dip into cob loaf. Garnish with olives, tomatoes, pepperoni and parsley. Enjoy!