Double Bacon Wagyu Burger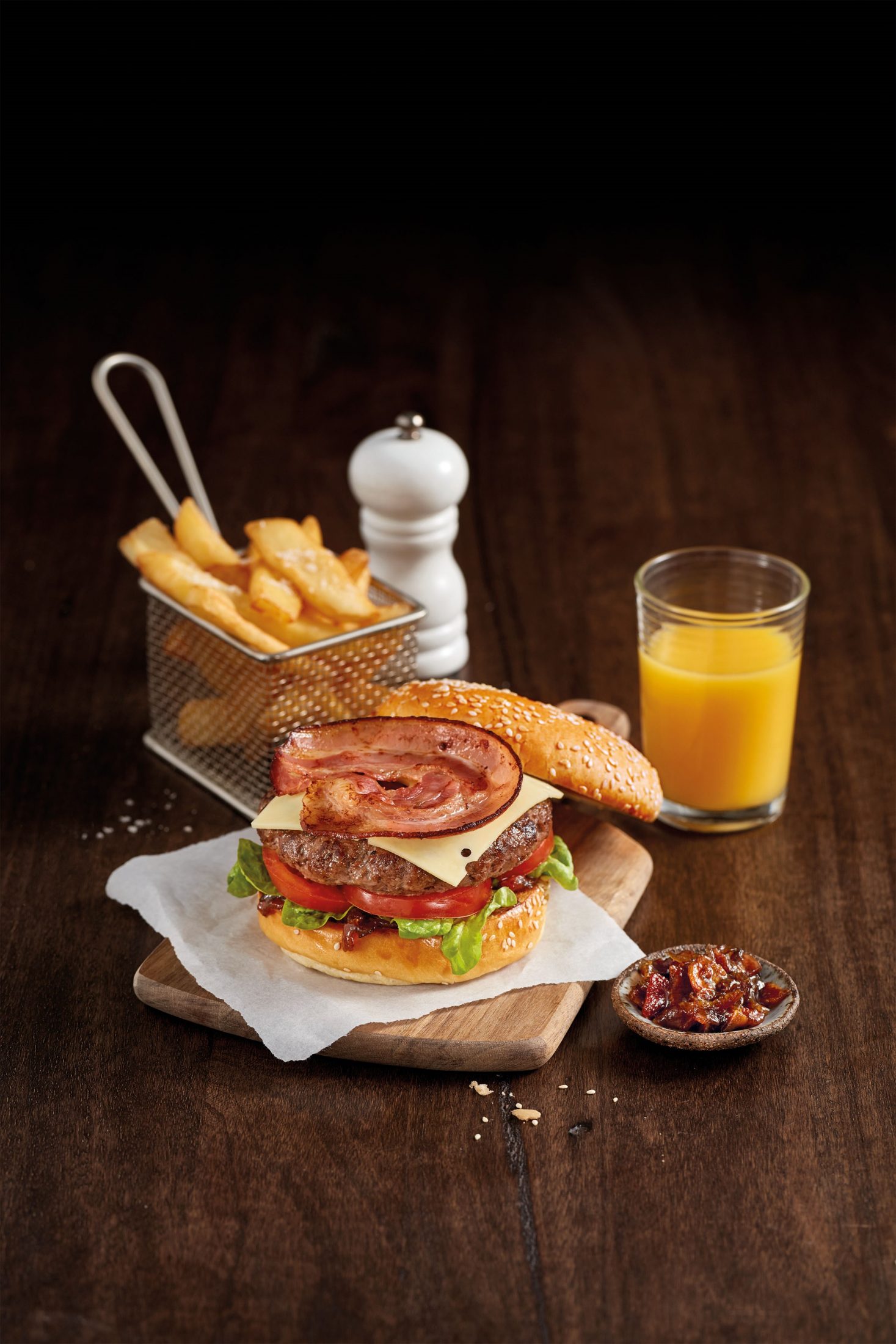 A delicious wagyu burger with bacon in every bite! DON Crafted Bacon Rounds are hand-rolled to perfectly fit the shape of your burger bun. Perfectly paired with bacon jam, this is the ultimate double bacon burger!
Ingredients
Bacon Jam:
2 tbsp olive oil
3 medium onions, thinly sliced
Pinch salt flakes
¼ cup brown sugar
2 tbsp balsamic vinegar
Sprig thyme leaves
150g DON Shortcut Bacon, cut into 2cm dice
-
Burgers:
500g wagyu beef mince
1 egg
Salt flakes and freshly ground black pepper
4 slices DON Bacon Rounds
4 burger buns, toasted
Lettuce, tomatoes and cheese slices, for serving
Method
Heat oil in a frying pan, add onions and salt, cook over a low heat for 10 minutes, stirring regularly. Meanwhile, cook off DON Shortcut Bacon pieces in a separate pan until just crisp.
Add sugar, balsamic and thyme to onions and stir through well. Add bacon pieces and cook over low heat a further 15 minutes until thick and caramelised. Set aside to cool.
For burgers, mix together the mince, egg and seasonings. Form into patties and cook until golden and just cooked through. Simultaneously, cook DON Bacon Rounds until golden and crisp.
Assemble burgers with a good spread of bacon jam on the bottom of the bun, top with lettuce, tomatoes, burger patty, cheese and bacon. Enjoy.