English Ham and Cheese Platter with Heirloom Tomatoes and Pumpkin Marmalade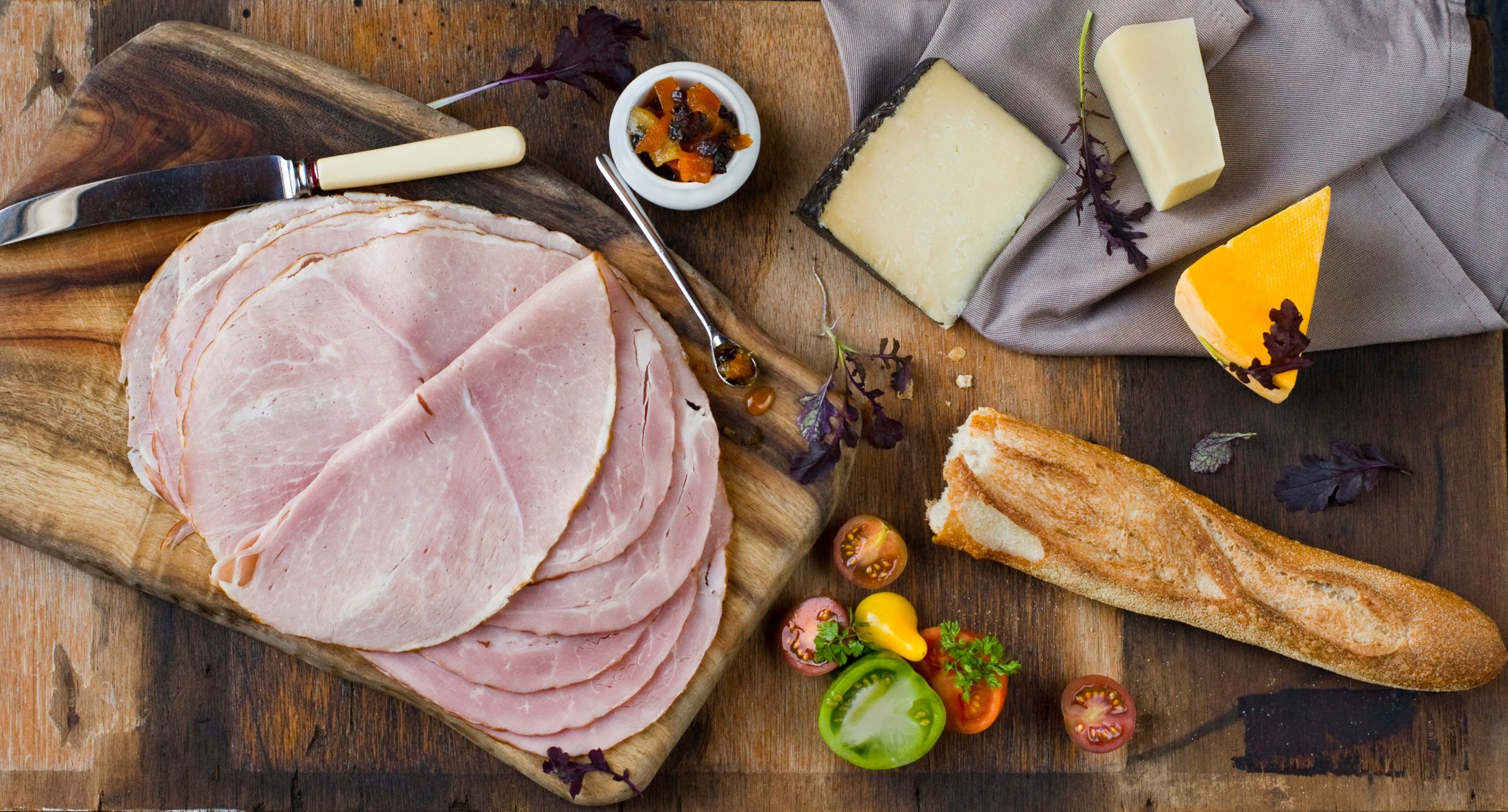 The classic platter is always party pleaser.  This selection of slices of DON® Ham, crumbly cheese and crisp crackers is perfectly paired with a glass of red wine.
Ingredients
250g pumpkin, peeled and cut into fine (1mm) dice
1 orange, quartered and sliced
⅓ cup orange juice
1 tbsp currants
½ cinnamon quill
⅓ cup jam sugar
1 star anise
500g Don Sliced English Leg Ham
6-8 mixed colour and sized heirloom tomatoes, halved and/or quartered
40g Montasio
40g Manchego
40g Ridder
60g mustard cress
1 baguette
Method
Combine pumpkin, oranges, orange juice, currants, cinnamon, sugar and star anise in a heavy based saucepan. Bring to the boil then reduce to simmer for 90 minutes. Transfer to sterilised jars and chill before serving.
Arrange ham, tomatoes and cheeses on serving platter. Garnish with mustard cress and serve with marmalade and baguette.