Fillet Mignon with Café de Paris Butter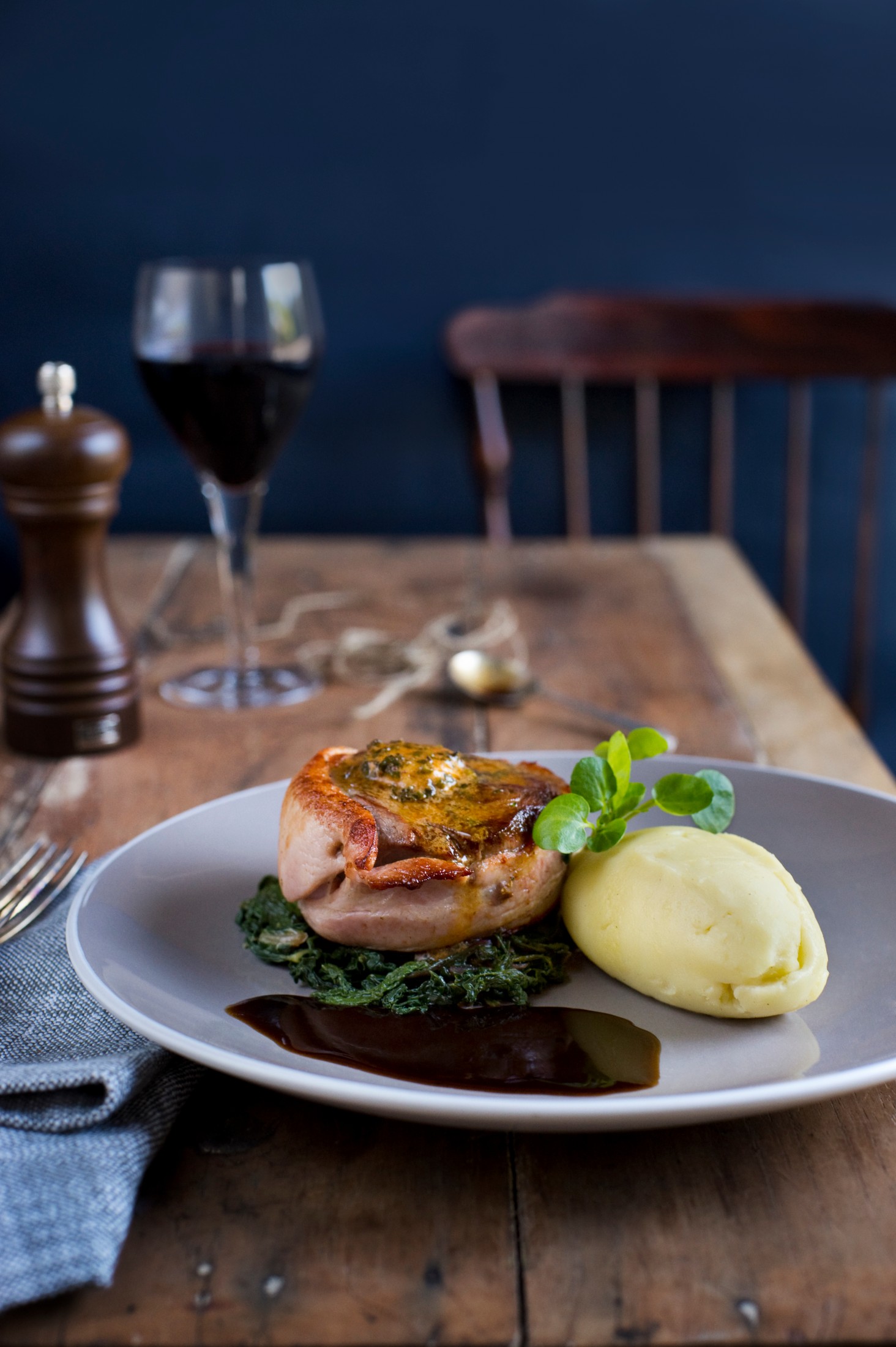 For a five star dinner this meal will make you feel like a Master Chef. Whether you are entertaining or just a quiet dinner, this meal will impress.
Ingredients
250g + 100g butter, softened
1 tbsp salted capers, rinsed
1 tbsp Dijon mustard
1 tbsp Worcestershire Sauce
½ stem tarragon, finely chopped
½ stem chervil, finely chopped
1 stem parsley, finely chopped
1½ tbsp tomato sauce
2 shallots, finely sliced
2 tsp curry powder
1½ anchovies
Seasoning, to taste
6-8 Dutch cream potato, peeled
½ cup cream
4 beef eye fillets, approx. 200g each
4 rashers Don Rindless Middle Bacon
140g baby spinach
140g baby Swiss chard
⅓ bunch silverbeet
½ cup beef glaze or red wine jus
Method
Combine 250g of butter with capers, mustard, Worcestershire, herbs, tomato sauce, shallots, curry powder and anchovies. Blend until pale, season.
Line bench with foil and place butter mix on foil. Shape to a 2cm diameter log. Refrigerate. Slice into eight rounds before serving.
Halve potatoes and place in salted water. Bring to a simmer, cooking until tender. Drain and mash through a ricer. Return to saucepan and stir in cream and 100g butter. Season and set aside.
Wrap eye fillets with bacon and hold in place with a skewer. Pan fry to desired doneness, allow to rest.
Heat olive oil in saucepan, sauté spinach, chard and silverbeet until wilted. Season.
Heat beef glaze or red wine jus.