French-Style Ploughams Platter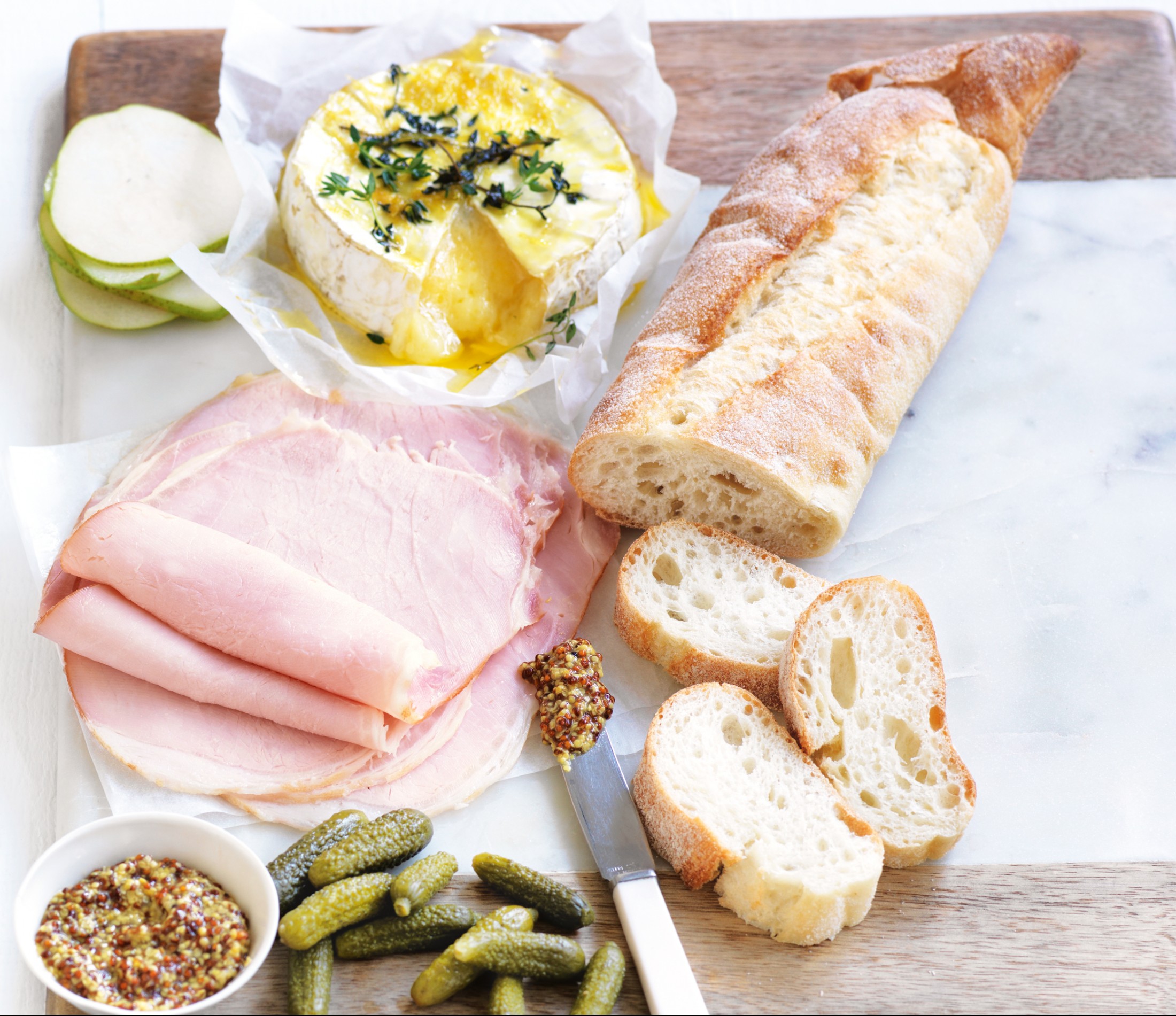 Great to share.  Enjoy the unique taste of Don Melosi Loin Ham
– it makes a perfect addition to pizzas, sandwiches, entertaining platters and more.
Ingredients
200g Triple Cream Brie
6 thyme sprigs
2 tsp finely grated lemon rind
2 tsp olive oil
8 slices DON Melosi Loin Ham, freshly sliced from the deli
2 Rustic Baguette, thickly sliced
2 pears, thinly sliced
½ cup (90g) drained cornichons
¼ cup (140g) wholegrain mustard
Method
Preheat oven to 180°C.
Cut a 30cm square of baking paper. Place on a baking tray. Place brie on the baking paper on the tray. Sprinkle with thyme and lemon rind. Drizzle with the oil. Fold over the baking paper to enclose.
Bake for 15 mins or until brie is soft to touch in the centre.
Meanwhile, arrange the ham, bread, pear, cornichons and mustard on a large serving platter.
Open the paper. Use a spatula to gently transfer to the serving platter. Serve immediately.
TIP: Cornichons are pickled baby cucumbers. Find them in the canned vegetable aisle.