Grilled Bacon & Turkey Sandwich with Blue Cheese Aioli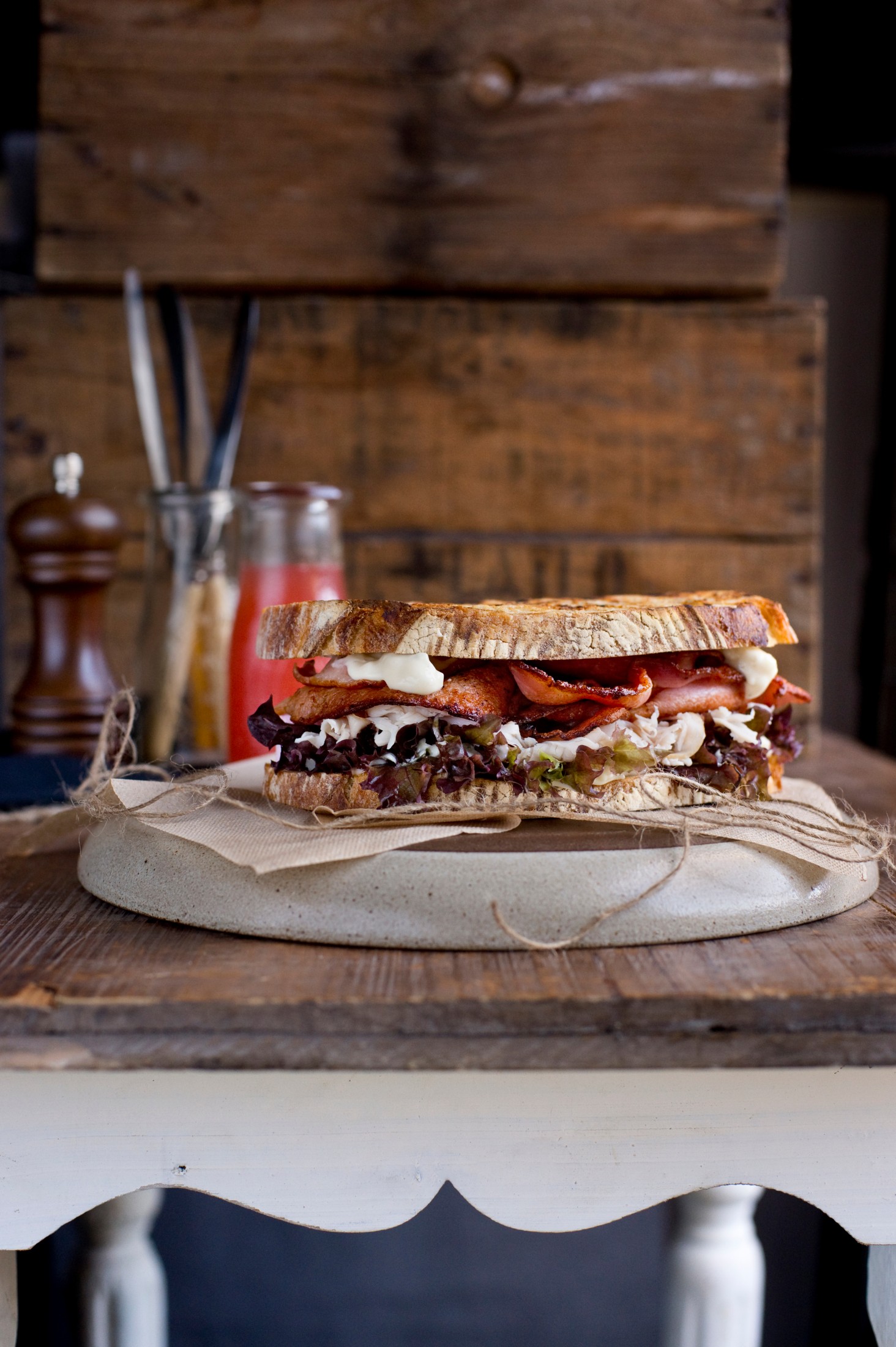 There's nothing satisfying like a good old fashioned grilled bacon and turkey sandwich. Ensure the bacon remains hot and crispy for the ultimate sandwich eating pleasure!
Ingredients
70g blue cheese, crumbled
½ cup store bought aioli
400g Don Short Cut Bacon
8 thick slices cobb loaf
⅓ cup butter, softened
100g mesculin
200g Don Turkey Breast Sliced
Method
Combine blue cheese and aioli, set aside.
Fry bacon until crisp, drain on paper towel.
Heat griddle pan until smoking point, reduce heat and grill bread until charred.
Butter bread, spread with blue cheese aioli then top with mesculin, turkey and bacon.