Grilled Kransky Sub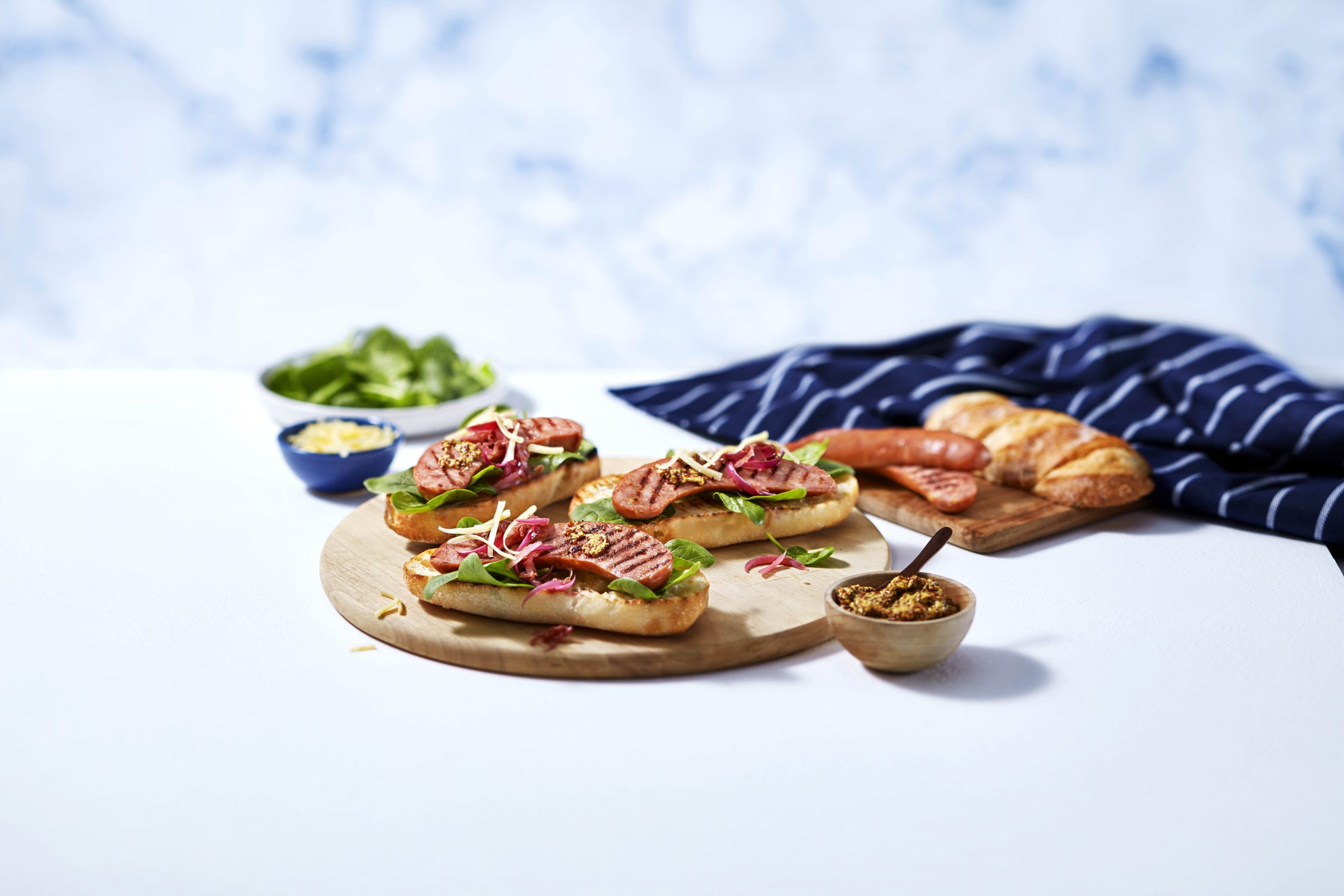 Overview
Prep

Ready in

Serves

4
Print
Take your Kransky enjoyment up a notch and serve it grilled for lunch or dinner with some rustic rolls, sauerkraut and cheese!
Ingredients
1 × 200g pack DON Traditional Kransky
4 rustic long rolls
50g baby spinach leaves, washed and trimmed
½ cup red cabbage sauerkraut
⅓ cup grated cheese
Grainy mustard, for serving
Method
Slice each kransky in half lengthways, and brush the cut side with a little oil. Place cut side down on a pre-heated grill plate or barbecue, turning after several minutes. Cook for a further 3-4 minutes, or until heated through.
Cut roll in half and top with spinach leaves, followed by kransky, sauerkraut, cheese and mustard.