Hot Salami Caprese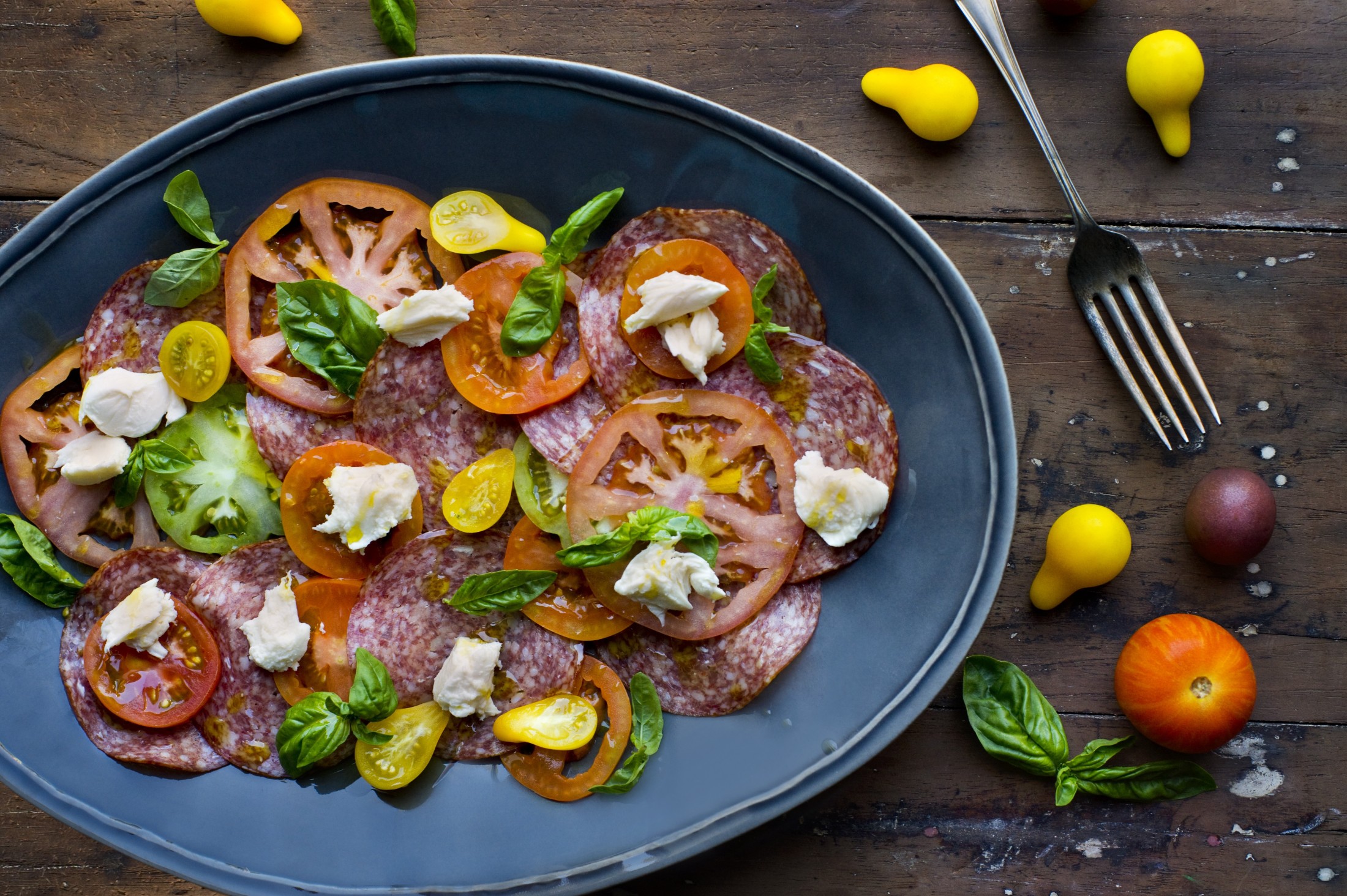 Add hot salami to this Italian classic. Serve with crostini for extra crunch!
Ingredients
250g Don Hungarian Hot Salami
4-6 mixed colour and sized heirloom tomatoes, thinly sliced
¼ bunch basil, leaves picked
150g bocconcini, torn
Extra virgin olive oil, to drizzle
Seasoning, to taste
Method
Arrange salami and tomato on platter with slices overlapping.
Scatter basil leaves, followed by torn pieces of bocconcini.
Drizzle with olive oil and finish with sea salt and cracked pepper.