Mini Bacon, Pork and Pistachio Meatloaves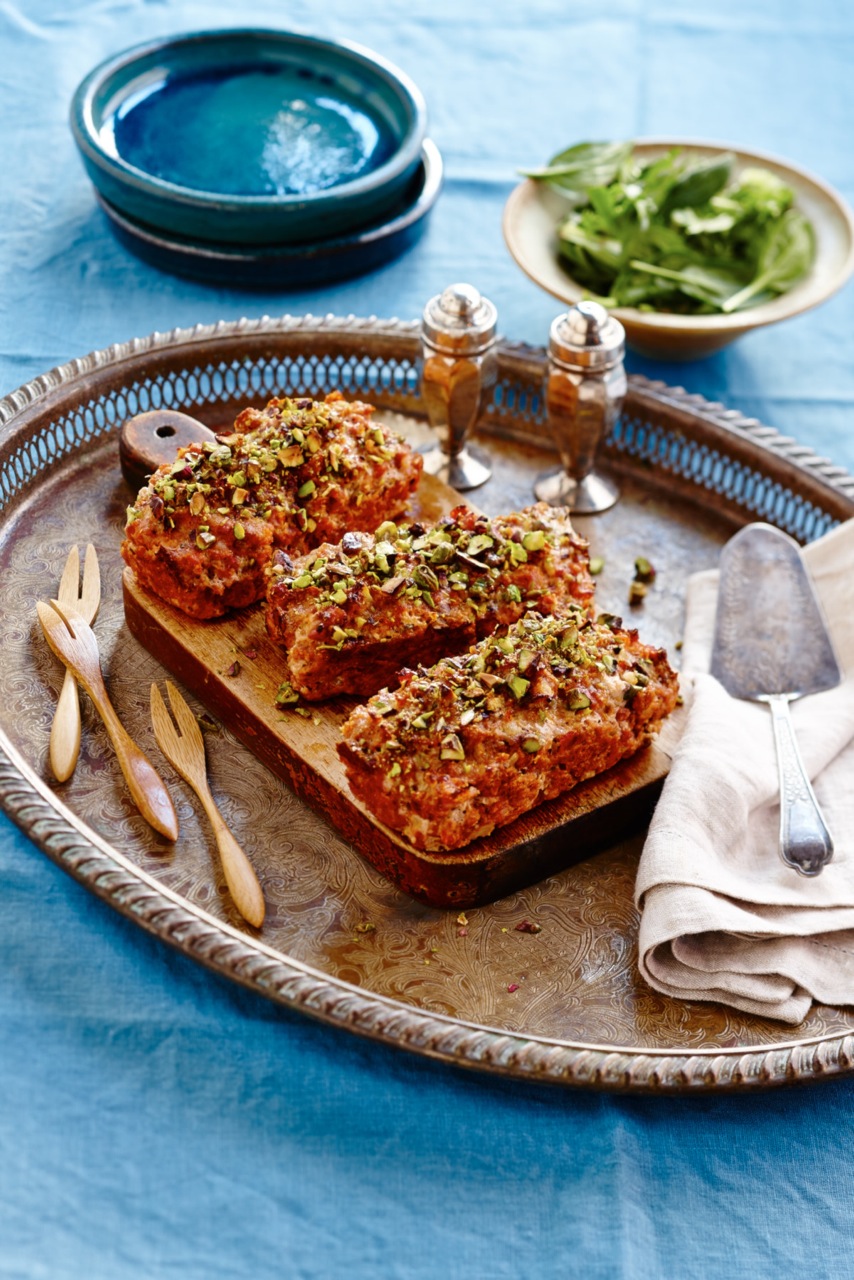 Overview
Prep

Ready in

Serves

4
Print
A twist on an old favourite.. the full flavour hit of the bacon and crunch of pistachio will revolutionise a family classic.
Ingredients
250g DON Diced Bacon
700g pork mince
1 onion, finely chopped
1 clove garlic, crushed
¾ breadcrumbs
1 tbls wholegrain mustard
2 tbls tomato paste
1 tbls worcetershire sauce
2 eggs
¼ cup + 2 tble pistachios, roughly chopped
2 tsp rosemary leaves, finely chopped
Method
Prepare 4 x 250ml mini loaf tins by spraying or brushing with a bit of oil and line bases with baking paper.
Place all ingredients, except the extra 2 tbls pistachios, into a large mixing bowl and combine well
Top each loaf with the remaining pistachios and bake in a pre-heated 180C oven for 20 minutes or until cooked through.
Serve with fresh green salad.