Pancetta & Pumpkin Risotto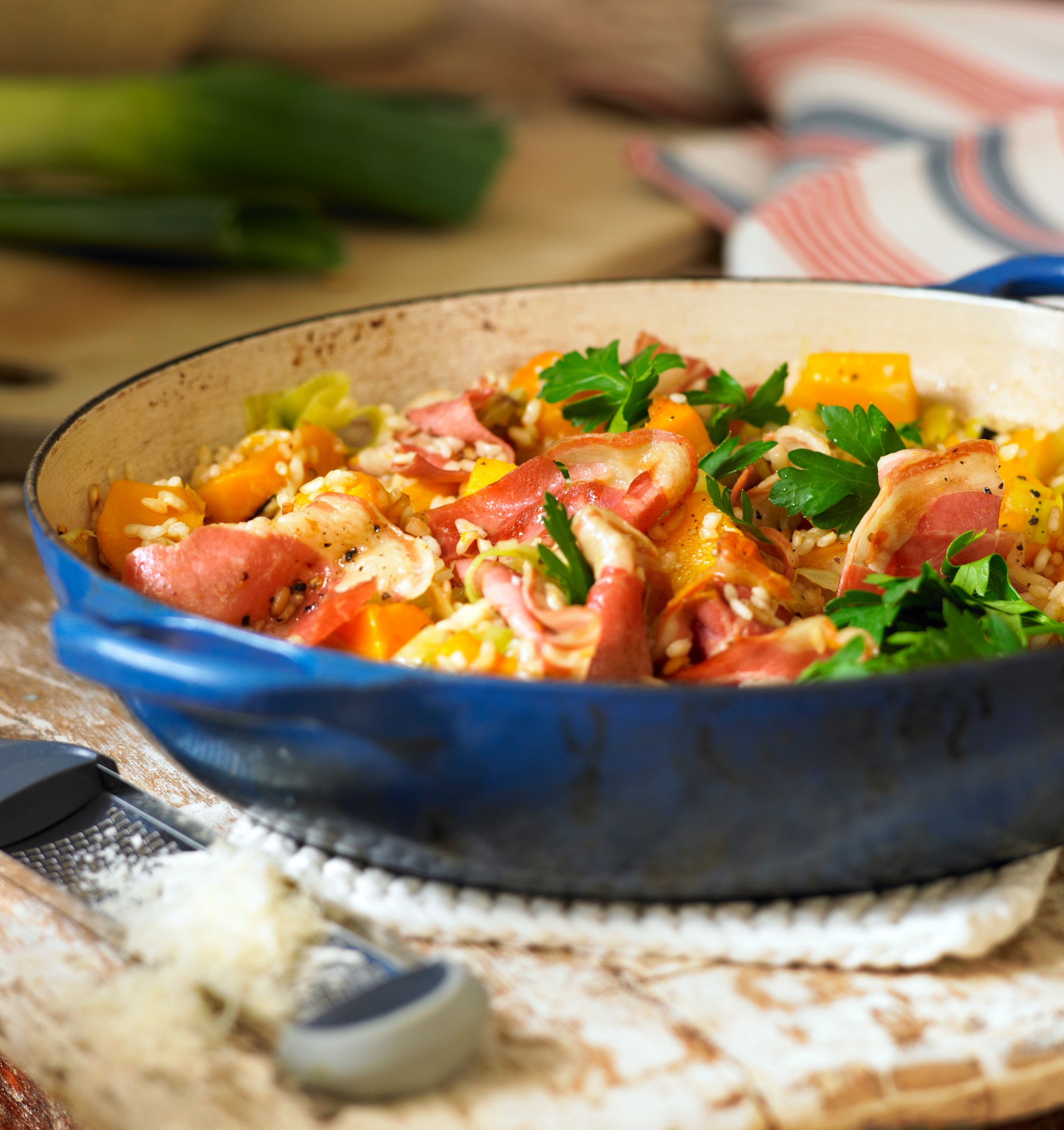 Overview
Prep

Ready in

Serves

6
Print
A favourite meal option for dinner has just gotten better! Try this risotto with pancetta and pumpkin.
Ingredients
100g DON® Pancetta
3 tbsp olive oil
2 small leeks, rinsed and chopped
200g pumpkin, cubed
400g Arborio or short grain rice
½ cup white wine
1½ L vegetable or chicken stock
5 tbsp grated Parmesan cheese
Salt and pepper, to taste
Method
Heat the olive oil in a large saucepan.
Fry the leeks for about 5 minutes until soft, but not coloured.
Add the pumpkin and fry gently, stirring for about 5 minutes.
Add the rice and stir until coated. Once combined, slowly add in the white wine, stirring until it is absorbed.
Add the stock, stirring regularly for approximately the next 20 minutes, until the grains are swollen and soft.
Fold the DON® Pancetta into the rice mixture.
Take the risotto off the heat and stir in the cheese.
Cover and stand for 2 minutes.
Transfer to a warmed serving platter, season to taste and serve.