Pancetta Caesar Salad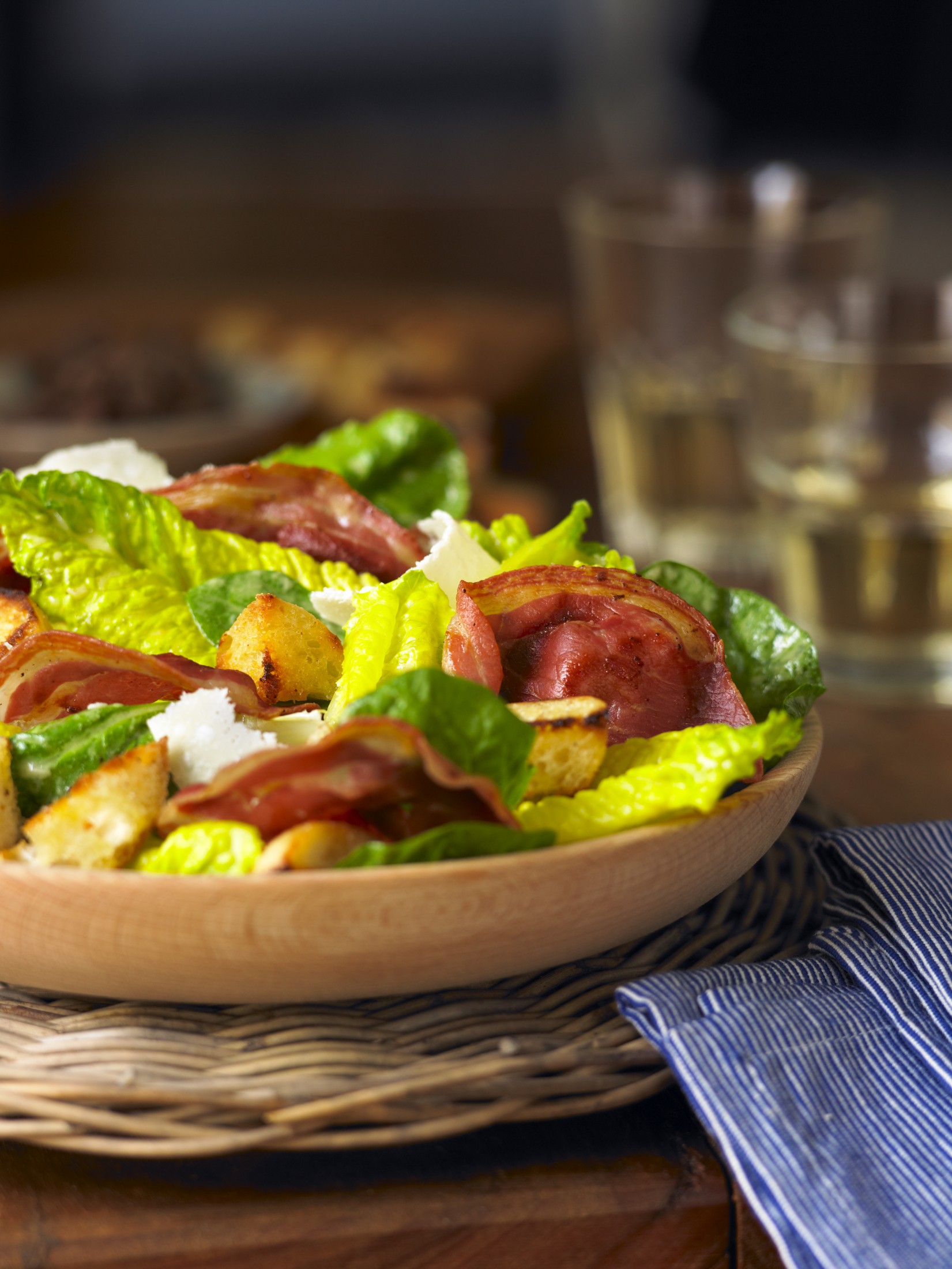 Overview
Prep

Ready in

Serves

4
Print
Looking for a light lunch? Check out this quick and easy recipe for a yum Caesar salad!
Ingredients
100g DON® Pancetta
½ French bread stick
20ml olive oil
2 cloves garlic, crushed
1 egg
⅓ cup French dressing
2 tsp French mustard
2 anchovy fillets (optional)
4 cups torn cos lettuce leaves
2 cups crisp spinach leaves
¼ cup Parmesan, shaved
Method
Sauté the DON® Pancetta in a frying pan until crisp. Dry on absorbent paper towel.
For the garlic croutons, preheat oven to 200°C. Cut the French bread stick into 1cm cubes. Mix the olive oil and garlic and brush over the bread.
Place on a baking tray and bake for 15 minutes until lightly golden, turning once during cooking.
For the dressing, boil the egg for 1 1/2 minutes, peel and mash. Combine the egg with the French dressing, mustard and anchovy fillets in a food processor and blend until smooth.
Combine the lettuce, spinach, and dressing and toss lightly. Finish with Parmesan, garlic croutons and crispy DON® Pancetta.