Ploughman's Platter with Pickled Vegetables, Onion Relish and Manchego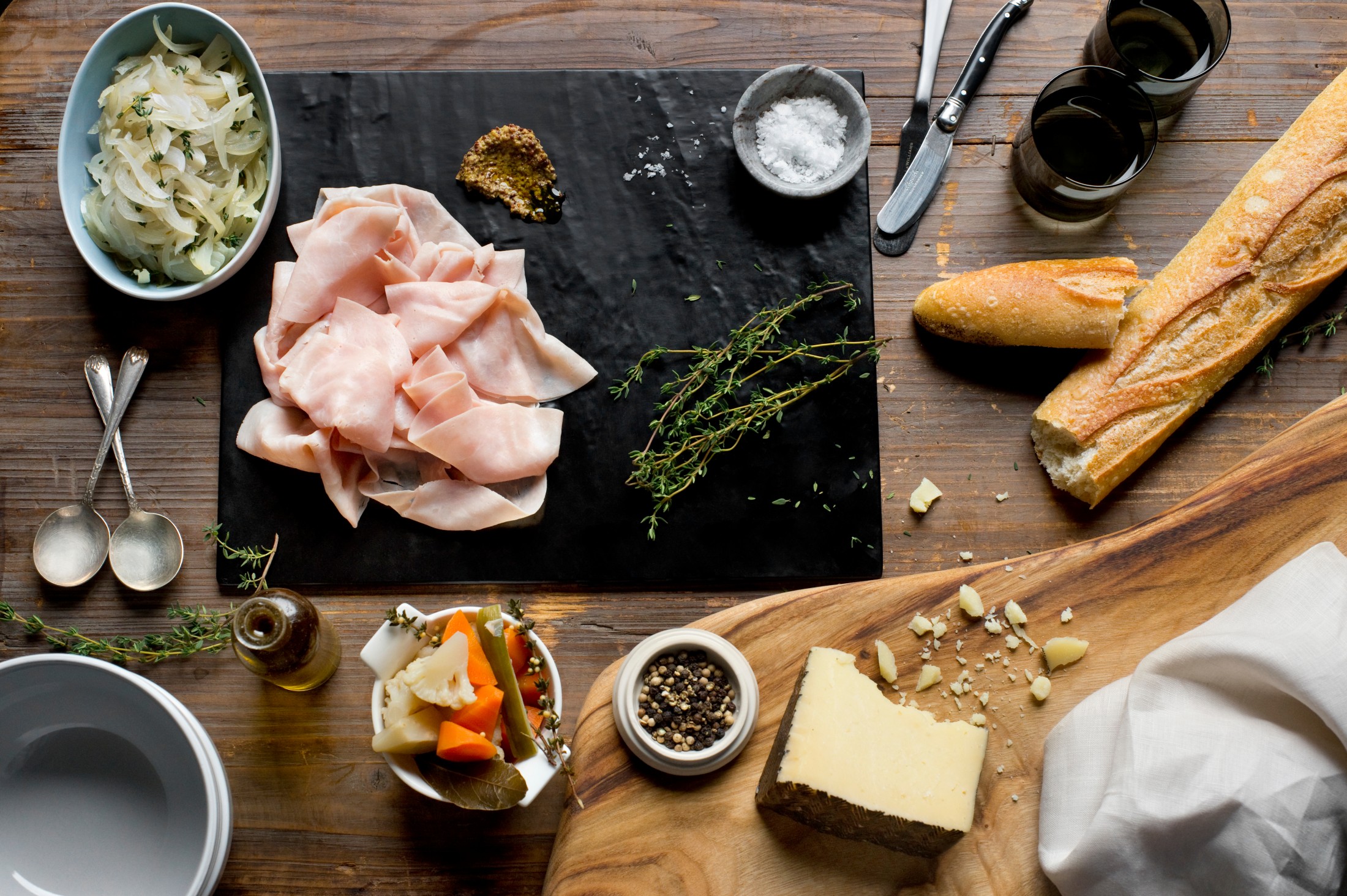 This platter is perfect for lunch and even when entertaining. A light meal perfect on a summer's day.
Ingredients
1 celeriac, peeled and diced
2 carrots, peeled and cut into wedges
½ cauliflower, cut into florets
1 ¼ cups white wine
1 ¼ cups white wine vinegar
½ cup castor sugar
1 tbsp mustard seeds
½ bunch thyme, half leaves picked, half as sprigs
6 bay leaves
Seasoning, to taste
1 cucumber, deseeded and cut into batons
½ cup extra virgin olive oil
200g picking onions, peeled and thinly sliced
500g Don Sliced English Leg Ham
3 tbsp seeded mustard
200g Manchego
1 baguette
Method
Blanch celeriac, carrots and cauliflower in salted water until tender. Refresh in iced water and drain.
Bring wine, vinegar, ¼ cup sugar, mustard seeds, thyme sprigs and bay leaves to boil. Season to taste and remove from heat.
Mix cucumber, celeriac, carrot and cauliflower with pickling liquid. Allow to cool then refrigerate.
Heat olive oil in a heavy based saucepan over medium heat. Sauté onions until clear, add remaining sugar and thyme leaves. Cook until sugar dissolves. Season and allow to cool.
Arrange ham on platter with pickles, onion relish, mustard, Manchego and baguette.