Prosciutto Platter with Marinated White Figs and Gorgonzola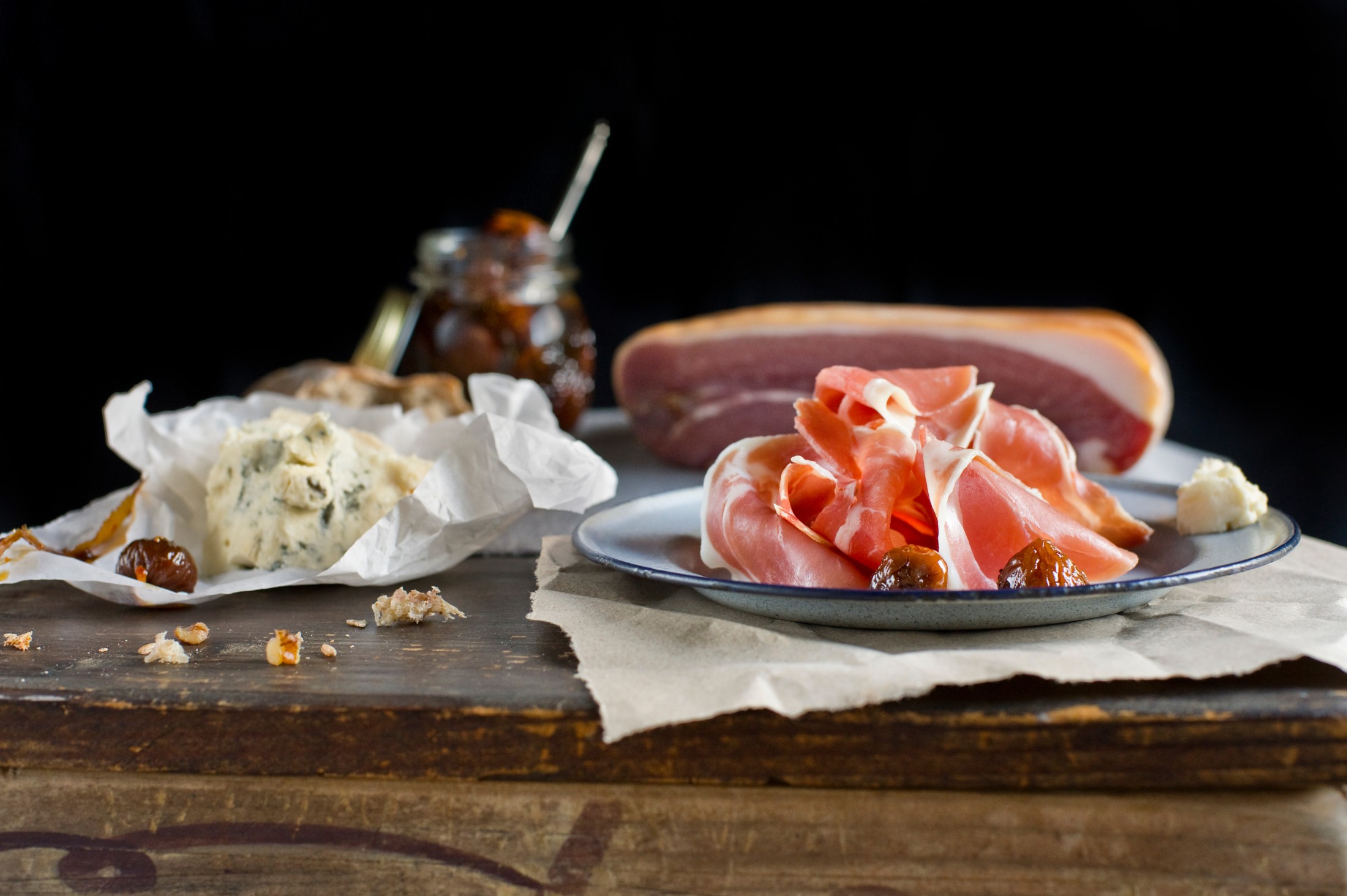 A modern favourite – the salty prosciutto is balanced with the sweetness of the figs. A delicious combination!
Ingredients
¼ cup white wine vinegar
1 orange, zested and juiced
¼ cup honey
1 cinnamon quill
1 tbsp mustard seeds
4 bay leaves
10 baby white figs
400g Don Prosciutto
20g baby rocket
100g Gorgonzola
Walnut bread, to serve
Method
Bring vinegar, orange juice and zest, honey, cinnamon, mustard and bay leaves to boil. Remove from heat. Place figs in sterilized jars then pour hot marinade over to cover. Seal jars and cool. Figs will keep unopened for 2-3 months.
Arrange prosciutto on platter, folding pieces in piles. Top with figs and rocket. Drizzle with fig marinade. Serve with Gorgonzola and walnut bread.