Salami and Sweet Peppers with Balsamic Onions and Olive Tapenade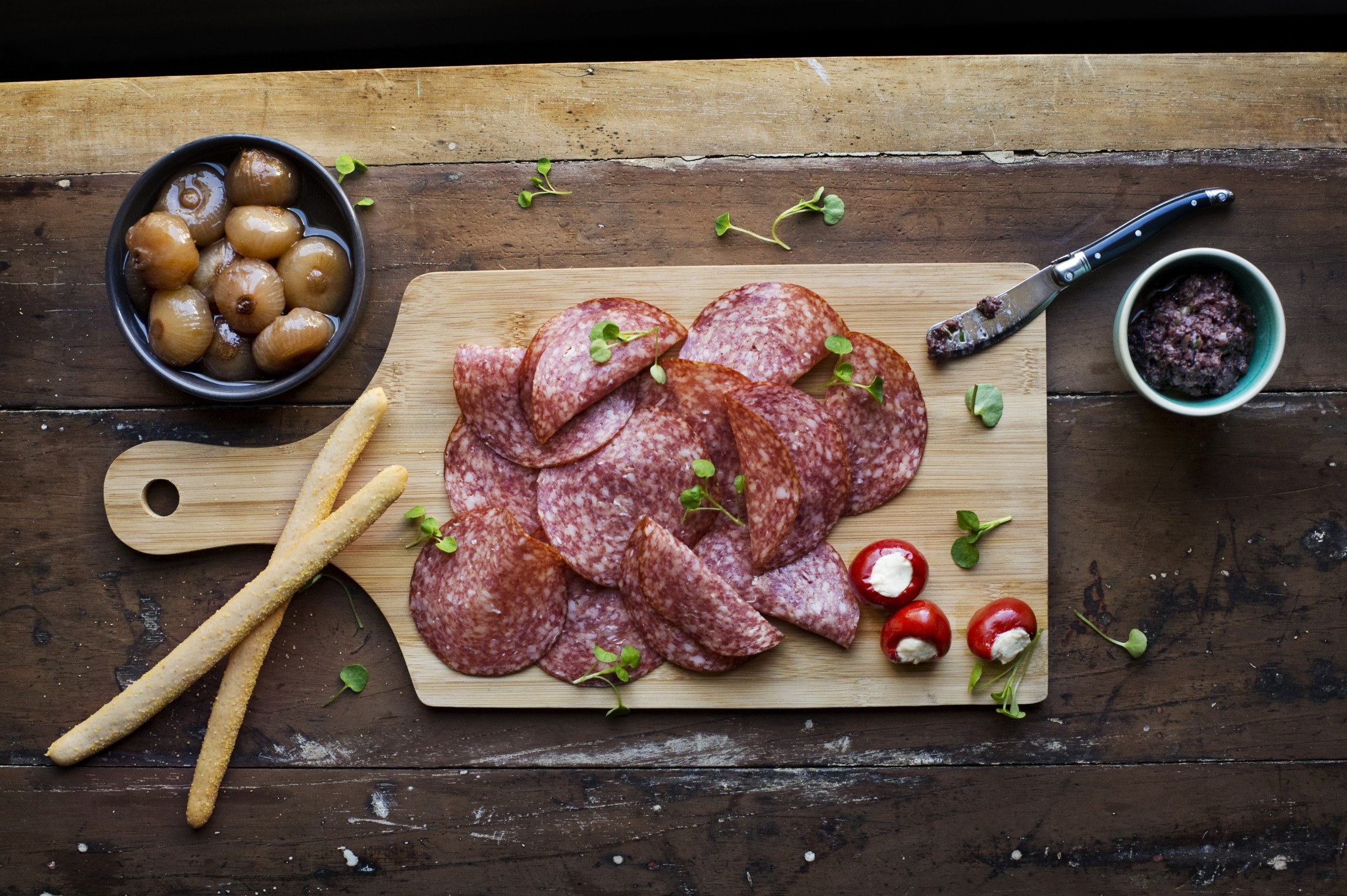 Salty salami and sweet roasted peppers provide the ultimate flavour experience. Enjoy with crisp salad!
Ingredients
1 cup pitted olives in balsamic vinegar, drained
2 tbsp extra virgin olive oil
1 tbsp salted capers, rinsed
1 stem parsley, leaves picked and chopped
1 anchovy
½ lemon, juice only
300g DON® White Hungarian Salami
6-8 sweet peppers, drained
6-8 pickled onions, in balsamic vinegar
½ bunch watercress
Grissini, to serve
Method
Process olives, olive oil, capers, parsley and anchovy until a chunky consistency is achieved. Season with lemon juice to taste.
Arrange salami, peppers, onions and watercress on plate with tapenade and grissini.