Shredded Ham and Cranberry Pockets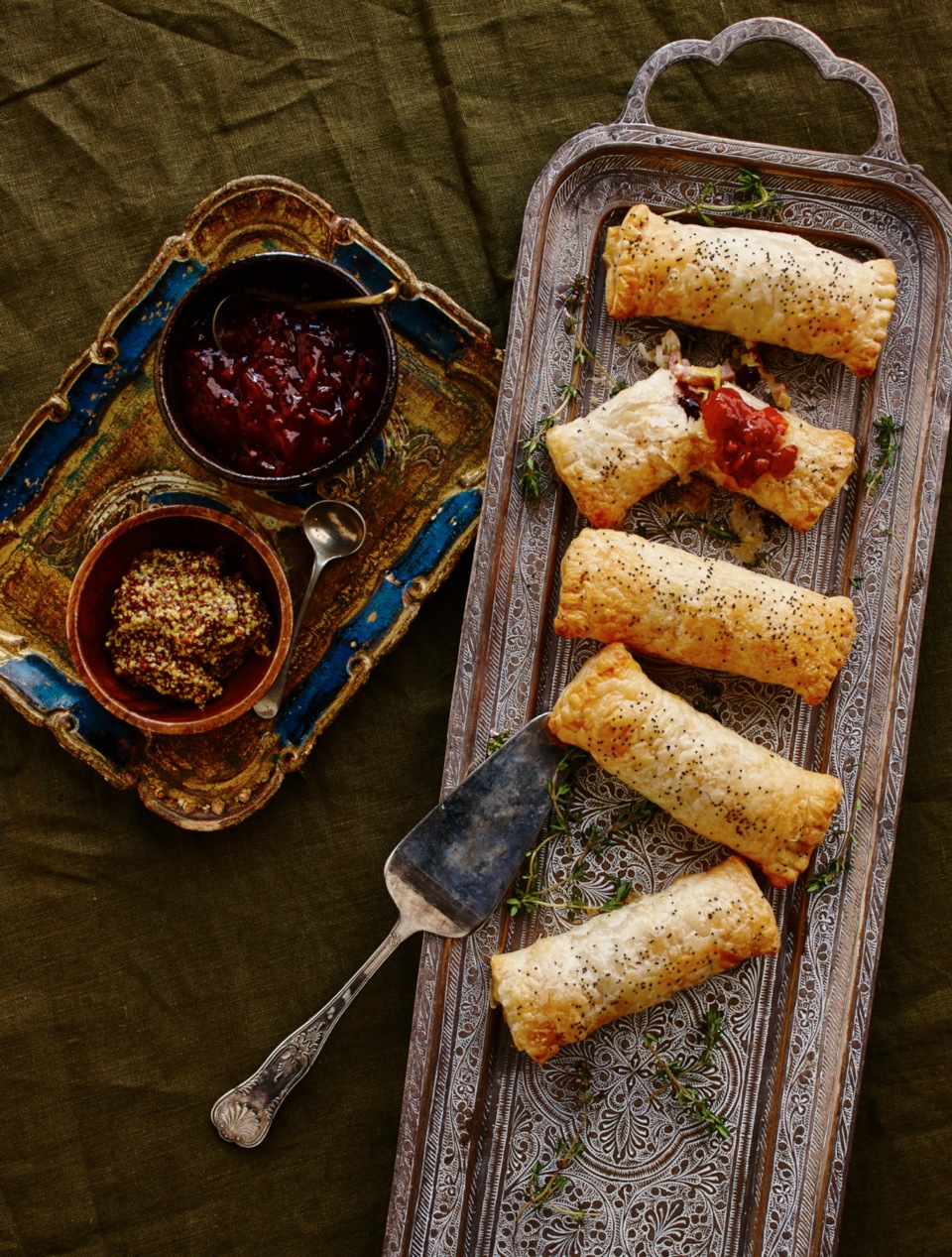 Overview
Prep

Ready in

Serves

10
Print
A healthy lunch alternative for the whole family! Get everyone involved to build their own – a great family lunchtime meal.
Ingredients
1 tbls olive oil
1 leek, sliced
250g DON shredded ham
3 sprigs of thyme, leaves picked
¼ cup dried cranberries
⅓ cup thickened cream
1 tbls seeded mustard
2 ½ sheets puffed pastry, thawed
2 tbls butter, melted
1 tsp poppy seeds
Method
Heat oil in a fry pan. Add leek and cook until softened
Add ham, thyme, cranberries, cream and mustard and cook for a further 4 minutes or until cream has thickened slightly. Remove from heat and set aside to let cool.
Meanwhile, cut each pastry sheet into 4 squares. Place tbls of cooked ham mix into each square.
Moisten the edges of the pastry with a bit of water and roll filling into pastry creating a cigar shape placing the seam side down. Using a fork, crimp the edges of the cigar shape, ensuring a tight seal.
Arrange packets on a baking paper lined tray. Brush each pocket with the melted butter and sprinkle with poppy seeds. Place in an 200C oven for 15 – 20 minutes or until pastry is golden brown.