Sopressa Penne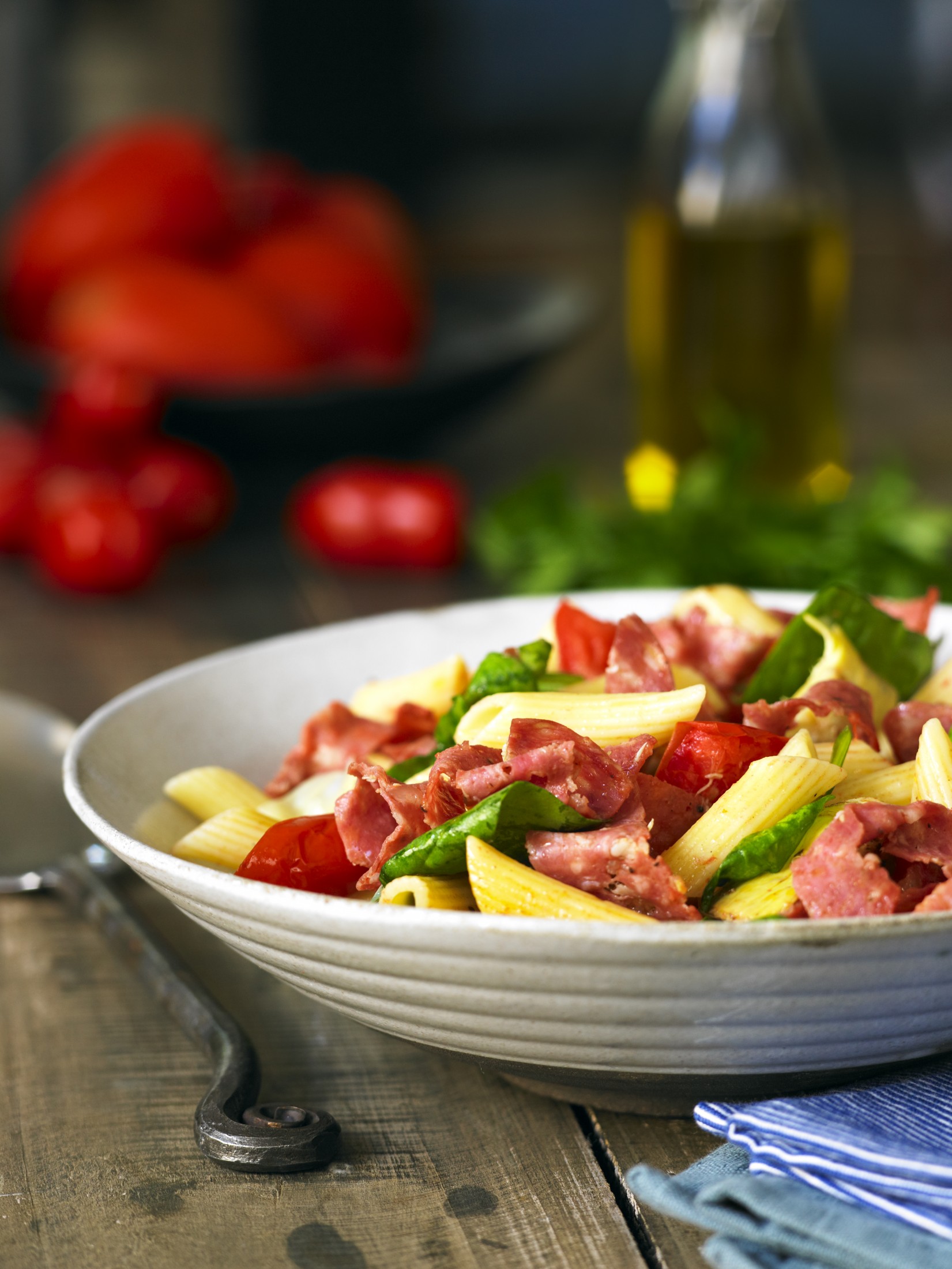 Overview
Prep

Ready in

Serves

6
Print
Not everyone loves long pasta and not everyone loves bacon. Solution? Penne pasta with Sopressa. Tastes just as good (if not better) and is super easy to make!
Ingredients
100g DON® Sopressa, cut into thick strips
4 Roma tomatoes, quartered
80ml extra virgin olive oil
250g penne pasta
80g artichoke hearts, cut into smaller pieces
100g English spinach
Shaved Parmesan to serve
Method
Preheat oven to 180°C. Coat tomatoes in half the olive oil and roast for 15 minutes. Set aside to cool.
Cook pasta according to pack directions, or until 'al dente'.
Drain the pasta and rinse in cold water.
In a frypan, heat the remaining oil and sauté the artichokes and tomatoes.
Fold in the spinach until just wilted and toss in the DON® Sopressa.
Add the pasta and season to taste. Mix until well coated.
Serve with shaved Parmesan.