Sopressa Ploughman's Lunch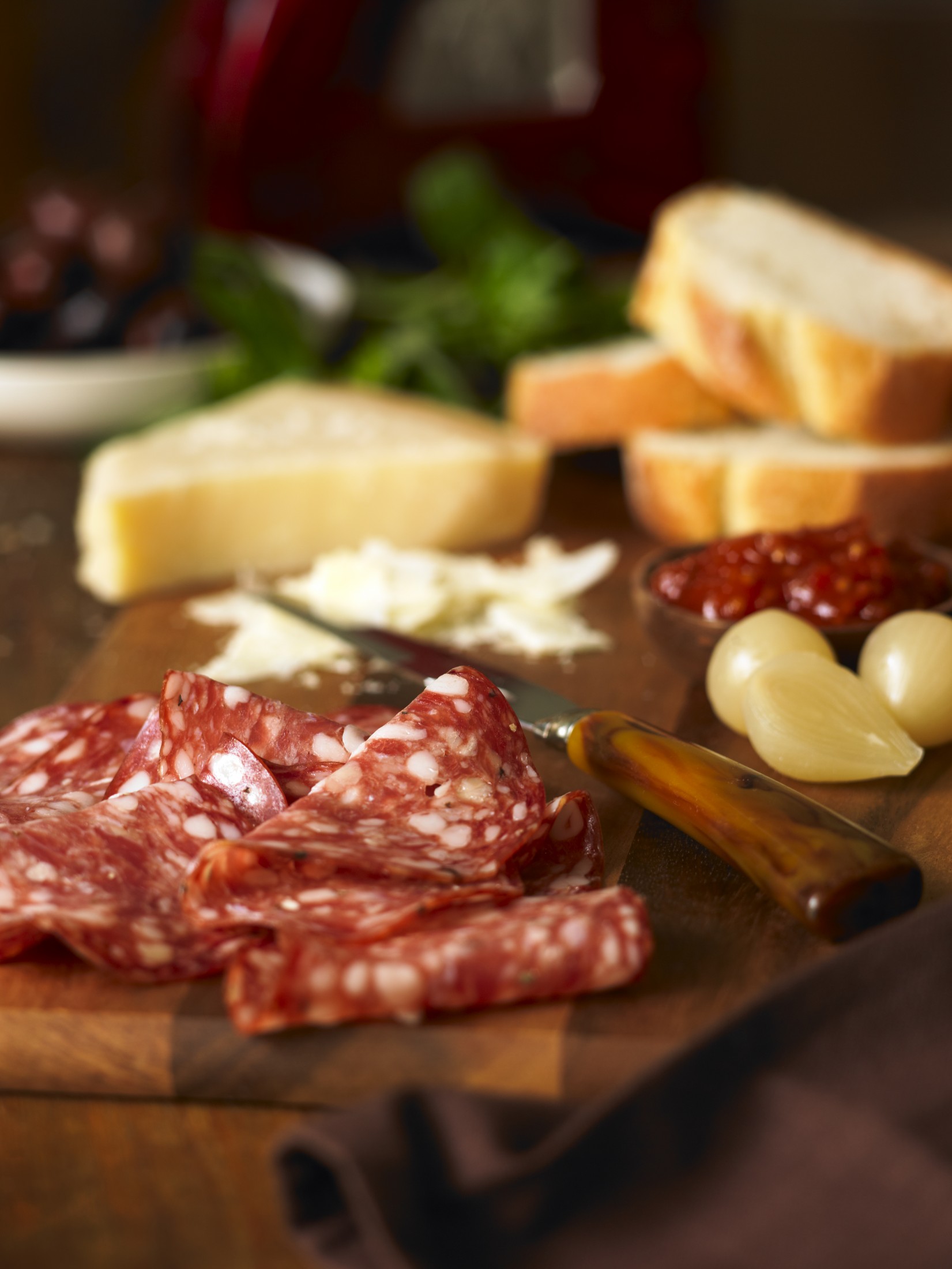 Overview
Prep

Ready in

Serves

6
Print
Nothing hard here; just a simple platter with all your favourites. An easy prep for when the unexpected guest comes over!
Ingredients
100g DON® Sopressa
250g aged Pecorino cheese, shaved
1 cup of pickled onions
¼ cup tomato relish
¼ cup olives
60 ml olive oil
Sourdough bread, sliced
5 tbsp grated Parmesan cheese
Salt and pepper, to taste
Method
Arrange all ingredients on a serving platter and in ramekins, and serve.