The Banh Mi Dog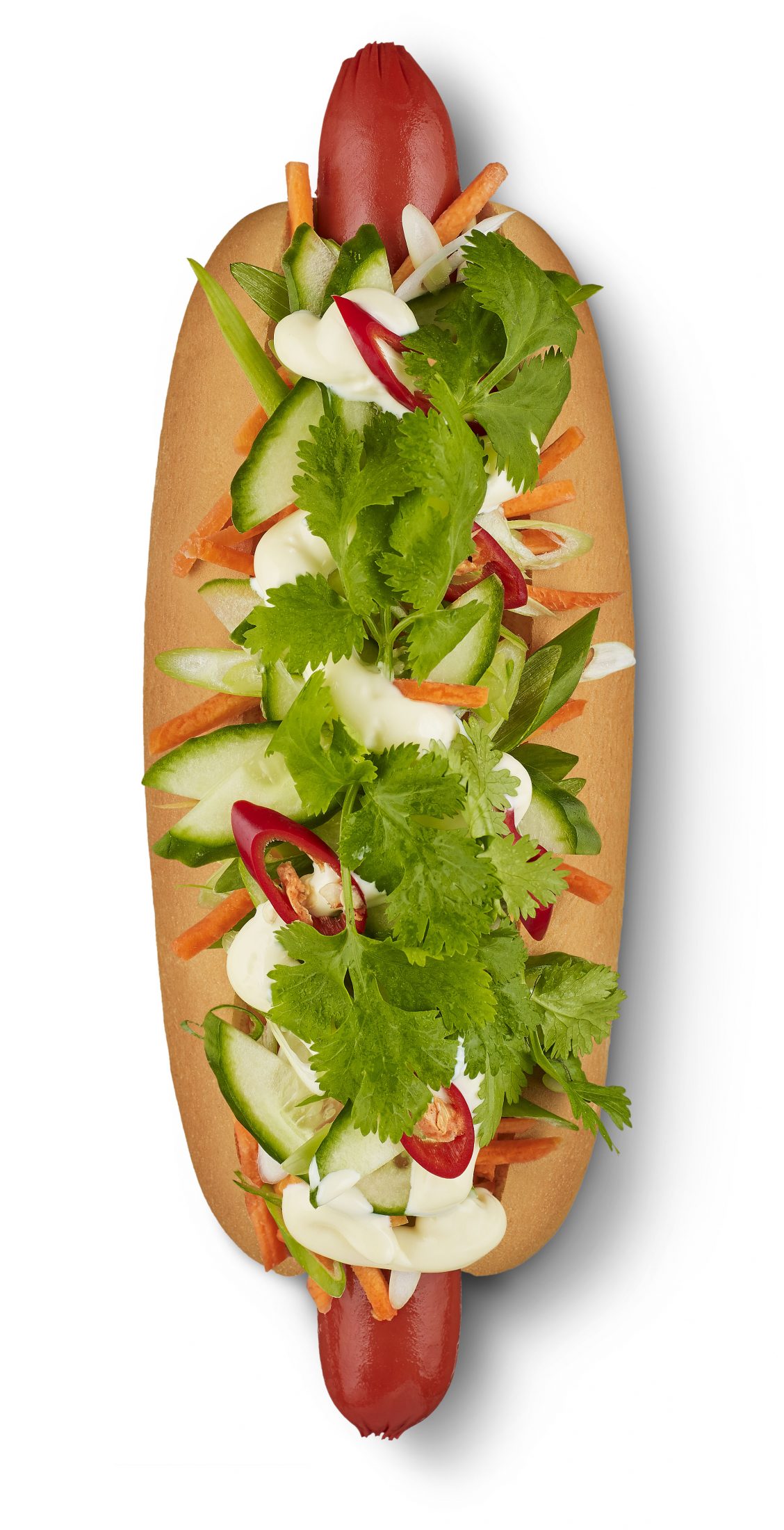 Overview
Prep

Ready in

Serves

4
Print
Looking for something adventurous? try this Vietnamese Fusion dog topped with banh mi flavours such as carrot, cucumber, coriander and mayo.
Ingredients
4 DON Frankfurts from the Deli
4 Tip Top Hot Dog Rolls
½ Cup of Shredded Carrot
¼ Cup Thinly Sliced White Onion
½ Cup Thinly Sliced Cucumber
½ Cup Fresh Coriander Leaves
4 Small Chilli Thinly Sliced
8 Tbsp Mayonnaise
1 Tbsp Lime Juice
Method
Cook DON Frankfurts in boiling water for 5 minutes or until heated through. Once cooked, place on paper towel to drain excess water.
Slice each hot dog roll in half and place a DON Frankfurt inside each.
Top with carrot, onion, cucumber, coriander, chilli, mayo and a squeeze of lime. Enjoy!