The Chilli Dog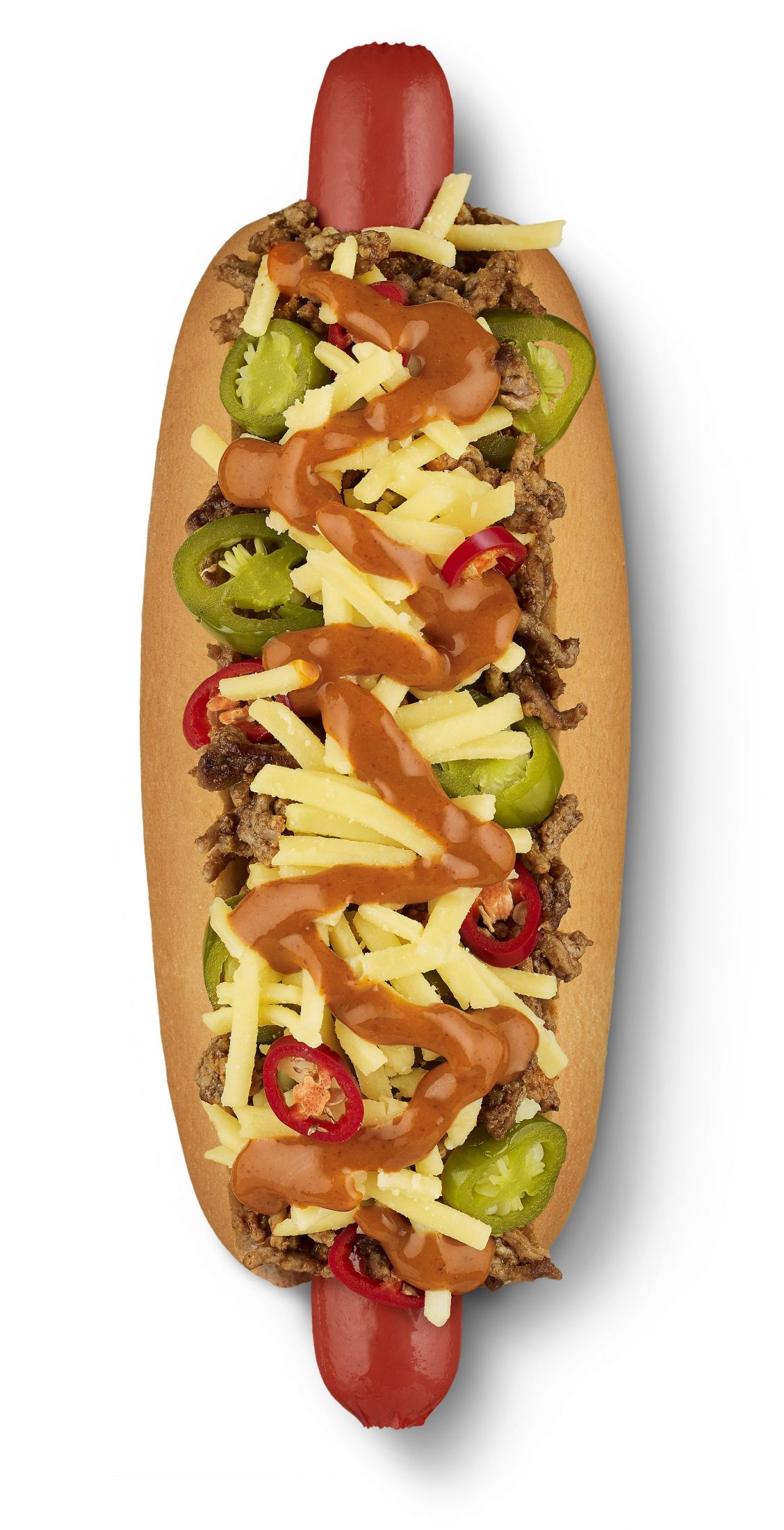 Overview
Prep

Ready in

Serves

4
Print
This hot dog cart classic dates back to 1939 Los Angles and is topped with meat sauce or chilli. It's a perfect way to dress up your hot dog and utilise taco mince or chilli con carne.
Ingredients
4 DON Frankfurts from the Deli
4 Tip Top Hot Dog Rolls
200g Beef Mince, Pre-made Taco Mince or Chilli Con Carne
¼ Cup (60g) Jalapenos
1 Cup Grated Cheddar Cheese
4 Tbsp Chilli Sauce (or Peri Peri Sauce)
Fresh Chilli to Garnish (optional)
Method
Cook DON Frankfurts in boiling water for 5 minutes or until heated through. Once cooked, place on paper towel to drain excess water.
Lightly spray a pan with oil and cook the mince for 8-10 min or until browned or heat through pre-made taco mince or chilli con carne.
Slice each hot dog roll in half and place a DON Frankfurt inside each.
Top with mince and jalapenos, sprinkle over cheese, drizzle with chilli sauce and enjoy!
Feeling Fancy? Why not try something different? Create a Nacho Dog by topping with corn chips and sour cream.